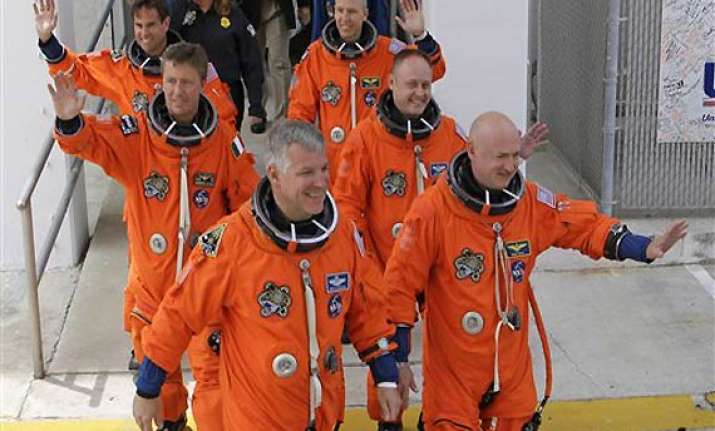 Houston, Texas, May 28: Two astronauts made history on Friday as the final spacewalkers of NASA's 30-year shuttle program, completed construction of the International Space Station with the smooth addition of an extension boom.

Astronauts Gregory Chamitoff and Mike Finke Chamitoff teamed up with robot arm operator Gregory Johnson to accomplish this last construction job.

The space station's newly attached boom was used by shuttle Endeavour's astronauts to survey their ship for micrometeorite damage.

NASA expects to finish reviewing the 3-D images on Friday.

If everything looks good, managers will clear Endeavour for next week's trip home.

The boom will remain permanently at the space station and assist with future repairs, especially in hard-to-reach areas.




Fincke and Chamitoff put an attachment on one end of the pole for the space station's 58-foot robot arm, which would stretch 108 feet when grasping the boom, and disconnected the no-longer-needed laser sensors at its tip.

Before returning back inside the airlock Chamitoff paused to reflect on the success of the scores of shuttle missions that have built the International Space Station.

Besides the boom, Endeavour delivered a 2 (b) billion US dollar particle physics detector that was placed on the station last week.

Endeavour, docked at the space station through this weekend, is making its last flight before being retired to a museum in California.

Chamitoff said it was fitting for Endeavour to be present for the last spacewalk by a shuttle crew, conducted on the next-to-last flight of the shuttle era, since it was present for the first in December 1998.

It was the fourth spacewalk in a week for the Endeavour astronauts, headed back to Earth in just a few days.

Endeavour and its crew of six will leave the space station late on Sunday night. Landing is set for the pre-dawn hours of Wednesday during a rare touchdown in darkness.

While NASA's role in space station construction is over, the Russian Space Agency may add another chamber or two in years to come.

The Russians also will continue to provide rides to and from the orbiting lab for US astronauts until private companies in America are able to take over the job. AP