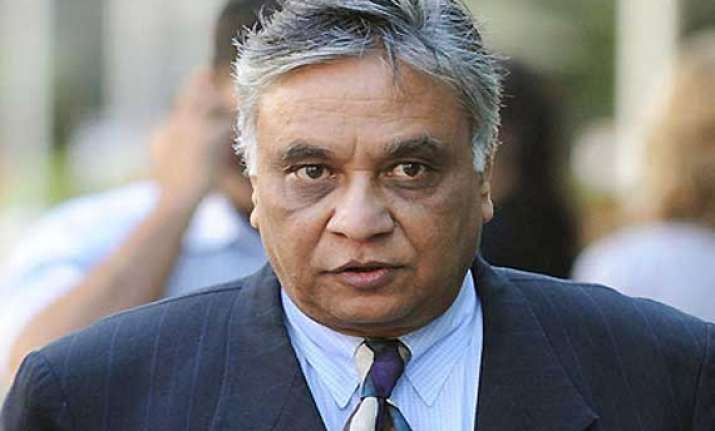 Melbourne, Aug 24: In a major relief to India-born American surgeon Jayant Patel, an Australian court today quashed his conviction for manslaughter of three patients in a Queensland hospital and ordered a retrial, calling him a victim of a "substantial miscarriage" of justice. 
Dubbed by the Australian media as "Dr Death", 62-year-old Patel, who was jailed for seven years in 2010 for three counts of manslaughter and one count of causing grievous bodily harm to his patients, walked free from a Brisbane prison after the High Court set aside his convictions and jail term.  
Dismissing his convictions, the Brisbane High Court, in a unanimous decision, ordered a retrial saying a substantial miscarriage of justice had occurred on the 43rd day of Patel's 58-day trial, when the "prosecutors radically changed their case in a way which rendered irrelevant much of the evidence."
"The prejudicial effect on the jury was not overcome by the directions given by the trial judge about the limited use that could be made of that evidence," the court said in a summary of its reasons published here.
"A substantial miscarriage of justice occurred. The Court set aside the order of the Court of Appeal and in its place ordered that there be a new trial."
During the hearing before Justice Martin Daubney, the Director of Public Prosecutions did not oppose Patel's bail.  Patel's lawyers argued the bail conditions were "exactly the same" as the conditions he faced while on trial in 2010, and that the 20,000-dollar surety lodged at that time remained in place.
Under his bail conditions, Patel will have to report to police three times a week, must not contact any witnesses, cannot leave Queensland without consent and cannot leave Australia. Patel's passport remains in the possession of justice authorities.
Patel, who is a US-trained surgeon, had pleaded not guilty in 2010 to the manslaughter of three patients—James Phillips, 46; Gerry Kemps, 77; and Mervyn Morris, 75, who died following surgeries performed by him at Queensland's Bundaberg Base Hospital between 2003 and 2005.
The doctor, who was driven from Wolston Correctional Centre in West of Brisbane by his long-time lawyer Arun Raniga in a black Mercedes Benz after he was granted bail, declined to speak to the media and showed no emotion.
The nurse, who blew the whistle on Patel, said she was "devastated" at the decision.
Toni Hoffman, who worked alongside Patel at the Bundaberg Base Hospital between March 2003 and April 2005, described the prospect of a new trial as "the worst case scenario".
"It was so disturbing for everybody to give the evidence, and I just feel so bad for all of the patients," she was quoted as saying by local media.
The FBI had arrested Patel in Portland, Oregon, in 2008, following which he was extradited to Australia.
The Brisbane High Court today said that during the trial, the prosecution provided much evidence against Patel's surgical skills and post-operative care "to establish its original case that.... (he) had been grossly negligent in all aspects of his treatment of the patients".
"As the trial progressed it became apparent, and it was not seriously disputed, that the evidence showed that the surgery had in fact been performed competently enough," it said.