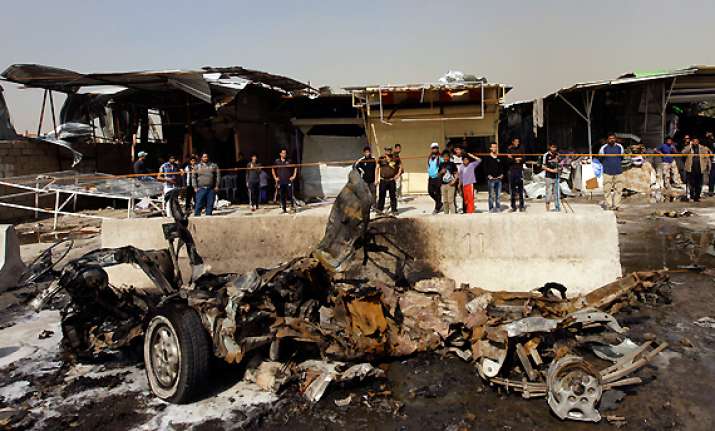 Baghdad, Feb 18:  Car bombs tore through shopping areas within minutes of each other in mainly Shiite neighborhoods of the Iraqi capital on Sunday, killing at least 37 people and wounding more than 100.
The attacks come amid rising sectarian discord in Iraq and appear aimed at shaking Iraqis' confidence in the Shiite-led government. The explosions struck at the start of the local work week and primarily targeted outdoor markets.
Violence in Iraq has fallen since the height of sectarian fighting in 2006 and 2007, but insurgents still frequently launch lethal attacks against security forces and civilians. It was the third time this month that attacks have claimed more than 20 lives in a single day.
The attacks began with the detonation of a parked car loaded with explosives in the sprawling Shiite district of Sadr City on Sunday morning. Two more parked cars later exploded elsewhere in the neighborhood.