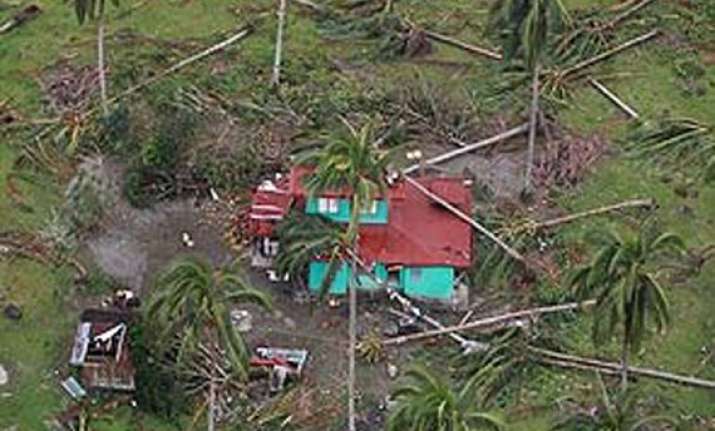 Suva, Fiji: A powerful cyclone ripping through Fiji has caused flooding and structural damage but so far there have been no reports of deaths or serious injuries.
Cyclone Evan earlier killed at least four people in Samoa while 12 more people remain missing there.
Fiji's Permanent Secretary of Information Sharon Smith-Johns said on Monday that the northern parts of Fiji had lost power and that some bridges and roads had been washed out after the cyclone first hit late Sunday.
She said about 3,500 people had evacuated to emergency shelters, and that the nation's advance preparation had helped prevent deaths.
The cyclone is expected to make its way south over the next day. It is expected to affect tourist areas around the town of Nadi but miss the capital Suva of the Pacific island nation.