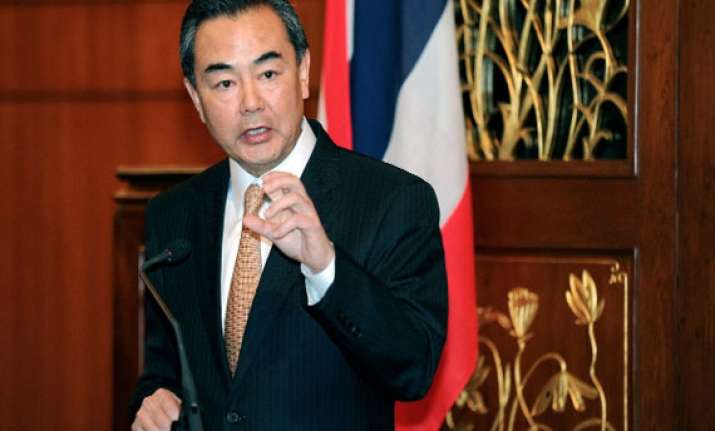 Beijing: China today formally congratulated Prime Minister-designate Narendra Modi and sent a special message of goodwill expressing its desire to work with the new government to strengthen strategic and cooperative partnership with India.
The message was conveyed by Chinese Foreign Minister Wang Yi to Indian Ambassador to China Ashok K Kantha, at a meeting here.
Wang's message pertained to expanding ties and exchanges between the two countries, official sources said, declining to disclose the details.
The meeting assumed significance as it is the first official-level contact between the two countries after the BJP's victory in the general election.
Chinese foreign ministry sources told PTI today that Modi was expected to be officially greeted by the Chinese leadership after he is sworn in as Prime Minister on May 26.  Foreign ministry spokesperson Hua Chunying had earlier issued a statement congratulating Modi on May 17 soon after the election results were announced.
Wang requested Ambassador Kantha to convey congratulations from the Chinese leadership to Modi, an Indian Embassy press release here said.