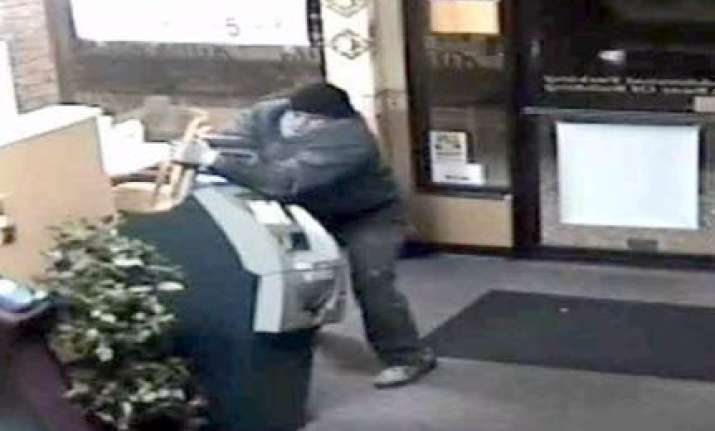 BEAVERTON, Oregon, USA:  Two people were caught on camera stealing an ATM from a Beaverton deli earlier this week. Beaverton police released surveillance video from Richard's Deli, located at 3625 Southwest Hall Blvd., on Tuesday. It shows a person breaking open the front door early Sunday morning and tying a tow strap to the machine. In the video, a truck starts to pull forward, but the strap falls off.
Surveillance shows one of the thieves pushing the machine on its side and hauling it out of the building. Both people then load the machine onto the back of the truck and take off, the footage shows. Officers said the ATM was later found in the middle of the road on Southwest Westgate Drive, near Hall Boulevard.
It was banged up, according to police, but it does not appear that the thieves got any money from it.The truck was described as possibly being from the mid-1980s.
 It has a boxy style and a black bed liner.  
Police said there are no clear shots of the thieves' faces, but one is described as a white man, around 5 feet 10 inches tall with a medium build and black or brown hair.  
The other person is about 5 feet 8 inches tall with a medium build and was seen wearing a hooded sweatshirt with the number "07" on the back.
Video---
One
,
Two
,
Three