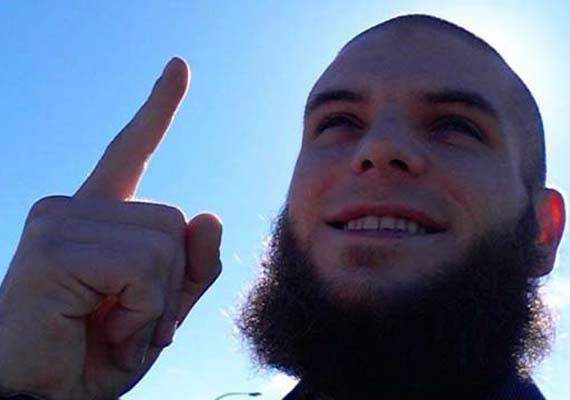 Ottawa: A gunman who stormed Canada's parliament after killing a soldier at a nearby war memorial was a petty criminal fighting a drug addiction and was estranged from his family, reports said today.
Michael Zehaf-Bibeau, 32, had moved across the country to westernmost British Columbia province to try to start over following a drug conviction in Montreal.
Disillusioned and addicted to crack cocaine, he was drawn to Islam a decade ago as he tried to turn his life around, Canadian media reported, but ended up driving Muslims away as he became increasingly radicalized.
The Globe & Mail newspaper said he would preach to non-Muslims one day and smoke crack cocaine the next.
Meanwhile, he denounced a Vancouver-area mosque's outreach attempts, complaining that too many infidels were visiting.
At one point in Vancouver, he tried to turn himself in for armed robbery but a police officer could not find any record of the alleged 10-year-old crime, so refused to arrest him, the Vancouver Sun reported.
Instead he was taken to a local hospital for observation but psychiatrists quickly cleared him of any mental illness, so he was driven to a detox center. They refused him because he was not intoxicated.
Soon afterward he was arrested for robbing a fast food restaurant and asked to be kept in jail, hoping there he would get help.
But he would be sentenced to only one day in jail (in addition to 66 days in pretrial lockup).
"I'm a crack addict, and at the same time, I'm a religious person," Zehaf-Bibeau told the judge in 2012, according to a court audio transcript cited by the Vancouver Sun.
"I want to sacrifice freedom and good things for a year maybe, and when I come out, I'll appreciate things in life more and be clean, or maybe get therapy if you guys can -- like a detox."
At an Ottawa shelter where he stayed for a few nights before the attack on parliament, residents and staff offered mixed observations, according to the Globe & Mail.
He was praised for helping translate for an elderly man who spoke only Arabic, and was overheard screaming into a telephone at a car rental agency that refused his business (he would instead buy an old Toyota Corolla to use in the attack on parliament).
"He was very pious. But he seemed very extreme," shelter volunteer Abdel Kareem Abubakir told the newspaper.