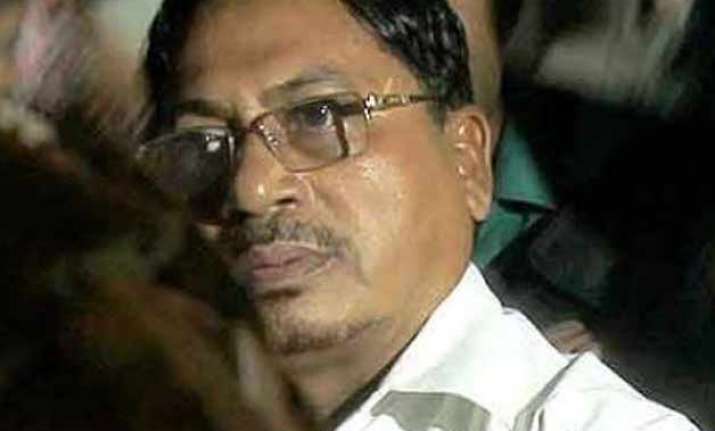 Dhaka: Bangladesh was today put on alert fearing a possible backlash to the execution of top Jamaat-e-Islami leader Muhammad Quamaruzzaman for 1971 war crimes as thousands of people took to streets to applaud the move, amid fundamentalists' call for a nationwide protest strike.
Quamaruzzaman, the 63-year-old Jamaat-e-Islami assistant secretary general and its third most influential leader, was buried at his ancestral home in northern Sherpur after his execution late last night for committing war crimes and mass killing during Bangladesh's 1971 independence war against Pakistan when he sided with Pakistani troops.
"He was buried at his village home at Kumri Mudipara at about 5:10 in the morning (local time) while people at the neighbourhood joined the namaz-e-janaza (funeral prayers) ahead of the burial," a police official at the scene said.
Quamaruzzaman is the second leader of the fundamentalist Islamist party to be executed for the 1971 offences after Abdul Quader Mollah, known as the butcher of Mirpur, met a similar fate on December 12, 2013.
Nine vehicles of paramilitary Border Guard Bangladesh (BGB) force, elite anti-crime Rapid Action Battalion (RAB) and police escorted an ambulance which carried his body to the village even as the execution met with an angry reaction from his party which called for a nationwide protest strike tomorrow and a mass prayer today.
The BGB was deployed across the country to control protests and prevent any untoward incident. Sporadic violence was reported so far, with activists vandalising at least two buses and exploding two crude bombs at Sobhanbagh here around noon during a rally to protest the execution, police said.
Meanwhile, victory marches were staged at major cities and towns across the country calling for the completion of other war crimes cases as a large number of demonstrators offered sweetmeats to each other to welcome the execution. Yesterday, all roads leading to the prison were closed as security forces patrolled the capital.
Bangladesh in 2013 had witnessed violent protests and counter protests when the tribunal pronounced its initial verdict on Quamaruzzaman.
Eight others have been sentenced to death for their actions in the 1971 offences but only Mollah was executed so far as the other cases were pending for apex court review and for appeal hearing.
More than 200 people were killed in protests against the cases in 2013, including Islamist party activists and members of the security forces.
The US had yesterday asked Bangladesh not to proceed with the execution, saying the International Crimes Tribunal (ICT) trials must be fair and transparent, and in accordance with international obligations.
"Until these obligations can be consistently met, it is best not to proceed with executions given the irreversibility of a sentence of death," State Department acting spokesperson Marie Harf said.
The apex court had called his crimes "worse than Nazis" when it upheld the judgment of the ICT, which found him guilty of mass killing, murder, abduction, torture, rape, persecution and abetment of torture in central Mymensingh region in 1971.
Quamaruzzaman, however, in his last ditch legal effort to escape the gallows filed a petition seeking the apex court to review its own judgement, which a four-member bench rejected after hearing on April 6.
According to international human rights groups, however, the tribunal's procedures fall short of international standards, an accusation the government denies.