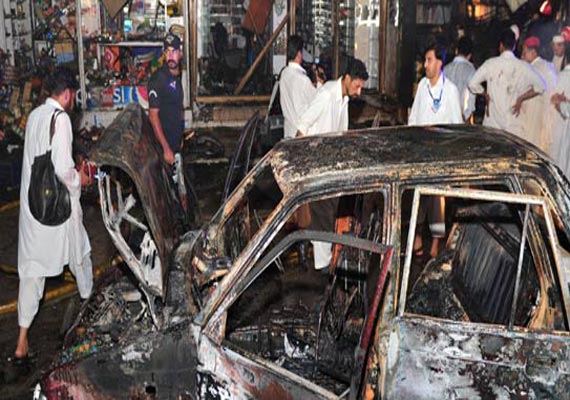 Islamabad, Aug 31: At least five people were killed and 15 others injured in a bomb blast on Friday evening in Pakistan's northwestern Peshawar city, reported Xinhua, citing local media.
The blast took place in an auto workshop in Mattni Bazaar, an area on the outskirts of Peshawar.
Police said the bomb was fixed in a double-cabin pickup vehicle which was brought to the workshop for repair Thursday. The bomb was detonated with a remote-controlled device.
All the injured were admitted to the Lady Reading Hospital where three of them were in critical condition.
The blast was so powerful that it damaged many nearby shops.
No group has claimed responsibility for the blast yet.