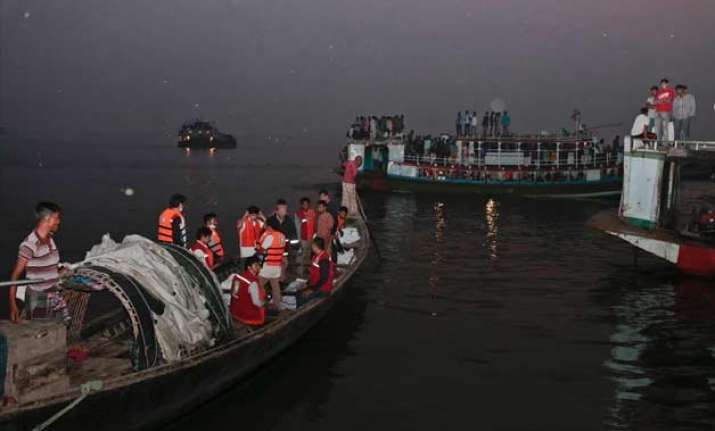 Dhaka: At least 48 people, including many women and children, were killed today when an overcrowded ferry with over 150 passengers sank in a river in northwestern Bangladesh after colliding with a trawler, the latest maritime tragedy to hit the country.
The ferry, heading to Paturia from Daulatdia in Rajbari, was hit by the cargo trawler in the Padma River - one of the Bangladesh's largest trans-boundary rivers, a senior police official of Manikganj district said.  
The site is 40 kilometres northwest from here.  Deputy Assistant director Abdul Halim of Fire Service said they retrieved 48 bodies, Dhaka Tribune reported.  
There were conflicting reports as to how many people were travelling in the ferry, with some media outlets putting it at 200 while others put the figure between 100 and 150.