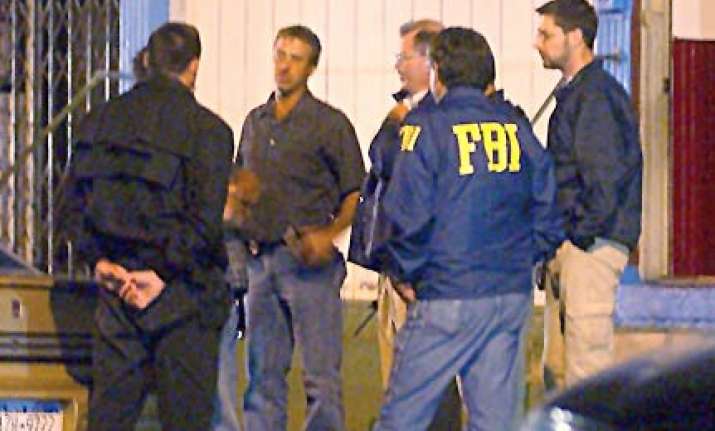 A top US intelligence official has said that 26/11 probe is an "excellent example" of cooperation between India and the US, even as Indian authorities are disappointed that Pak-American LeT operative David Coleman Headley could not be extradited on charges related to his involvement in the Mumbai terrorist attack.   
"It (Mumbai terrorist attack) is, I would say, an excellent example of the cooperation between the two countries," said Sean Joyce of the Federal Bureau of Investigations.   
Joyce was recently in India along with FBI Director Mike Muller, and was present in the meetings with Union Home Minister P Chidambaram, and other top Indian officials.   
"I travelled recently with Director Mueller to talk to Minister Chidambaram and others in working on the Mumbai attack specifically, and again, working with them to successfully bring those folks to justice, whether that's in an Indian court or a US court," said Joyce, an Assistant Director, International Operations Division, FBI.   
Headley, accused of plotting the 26/11 Mumbai attacks at the behest of LeT and conspiring to target a Danish newspaper, yesterday pleaded guilty of terror charges before a Chicago court.   
49-year-old Headley, who faces six counts of conspiracy involving bombing public places in India, murdering and maiming persons in India and providing material support to foreign terrorist plots and LeT; and six counts of aiding and abetting the murder of US citizens in India, could have been sentenced to death if convicted.   
Headley, a Chicago resident who was arrested by the FBI's joint terrorism task force on October 3 last year, told US District Judge Harry Leinenweber that he wanted to change his plea to guilty, in an apparent bid to get a lighter sentence than the maximum death penalty.   
His plea agreement with federal prosecutors ruled out the death penalty and extradition to India, Pakistan and Denmark, provided that he cooperates with the government's terrorism investigations.   
Though Joyce refused to answer questions related to extradition of Headley or his co-conspirator Rana Tahawwur Hussein, Joyce argued that success is bringing justice to the victims, wherever that may be.   
"I emphasise that success is not just bringing someone back to the United States. If we can help you provide evidence in a court of law, if we can provide you, as we have in the Mumbai attacks, individuals that actually testify in an Indian court proceeding, that again is success for the FBI and I think success for everybody in the world," Joyce said.   
The Department of Justice yesterday said in light of Headley s past cooperation and expected future cooperation, the Attorney General of the United States has authorised the United States Attorney in Chicago not to seek the death penalty against Headley.  
Headley also escaped extradition to India, Pakistan and Denmark, provided that he cooperates with the government's terrorism investigations.   
"When directed by the US Attorney s Office, Headley must fully and truthfully participate in any debriefings for the purpose of gathering intelligence or national security information, and Headley further agrees that, when directed by the United States Attorney s Office, he will fully and truthfully testify in any foreign judicial proceedings held in the United States by way of deposition, video-conferencing or letters rogatory," a Department of Justice statement said.   
Referring to his recent visit to Mumbai, Joyce said: "The Mumbai attack was a discussion point that we discussed with the Intelligence Bureau, with Minister Chidambaram and others. It is, I would say, an excellent example of the cooperation between the two countries."   
He did concede that the issue of extradition was discussed when the FBI Director and he were recently in India.   
"So again, on Mumbai, I think that is an outstanding example of the Indian authorities working with the FBI authorities, and really helping to identify the individuals that were complicit in the Mumbai attacks, and dealing with some of the other countries that were also involved, and cooperating with them to bring those individuals to justice," he said.   
Underlining that the investigation was not yet complete, he said "we continue to work with you and the Pakistani authorities to bring the individuals to justice, with your countries". PTI