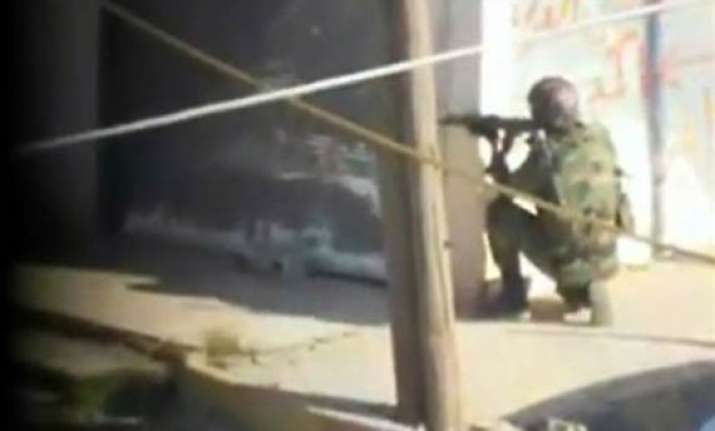 Nicosia, Dec 3: Five civilians were among 18 people killed in Syria today, a day after the UN Human Rights Council urged tougher action against Damascus, condemning its "gross violations" of human rights.

In the northwestern city of Idlib, which has been one of the focal points of the anti-government protests raging since March, rebels clashed with loyalist troops near the provincial headquarters leaving 15 people dead, three of them civilians caught in the crossfire, a human rights group said.

An officer was among seven pro-regime soldiers and security service agents killed, the Britain-based Syrian Observatory for Human Rights said. Five rebel troops also died.

The unprecedented movement against President Bashar al-Assad's regime has been spearheaded by peaceful demonstrators, but in recent months army deserters have organised themselves into a rebel Free Syrian Army which has inflicted growing losses on regular forces.

On Thursday, rebel troops killed eight people and wounded at least 13 in an attack on an air force intelligence base in Idlib province that sparked a three-hour gun battle, the Observatory said.

At a meeting late last month in Turkey, the Free Syrian Army met the civilian opposition Syrian National Council, agreeing to coordinate their efforts to overthrow Assad's regime.

In Daraa province, south of the capital, cradle of the anti-government protests, one civilian was shot dead and five others wounded today during a sweep by security forces in the town of Tafas, the Observatory said.