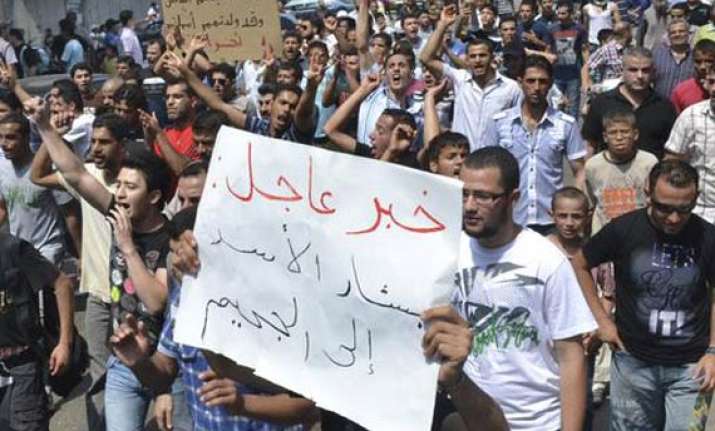 Beirut, Nov 19: Syria agreed in principle on Friday to allow dozens of Arab observers into the country to oversee a peace plan, a significant concession from a hardline regime that loathes any sort of outside interference.

But critics said the regime is only stalling, trying to defuse international pressure while continuing its bloody crackdown on an 8-month-old uprising which the UN estimates has killed more than 3,500 people.

The acceptance came after surprisingly heavy pressure from the Arab League, which brokered the peace plan and this week suspended Syria from the 22-member organisation for failing to abide by it.

On Wednesday, the league gave Damascus three days to accept an observer mission or face economic sanctions.  Further international pressure was mounting on Syrian President Bashar Assad.

Britain appointed a senior diplomat to be its pointman in dealing with Syria's opposition over the crisis, and French Foreign Minister Alain Juppe called on the UN Security Council to strengthen sanctions against Assad's regime. 

However, Russia, which holds veto power in the council, urged caution in moving against Damascus. 

Violence has escalated in Syria the past week, as army dissidents who sided with the protests have grown more bold, fighting back against regime forces and even assaulting military bases.

Activist groups said security forces today killed at least 16 anti-government protesters in what has become a weekly ritual on Fridays, the main day for protests in Syria as thousands of people stream out of mosques following afternoon prayers.