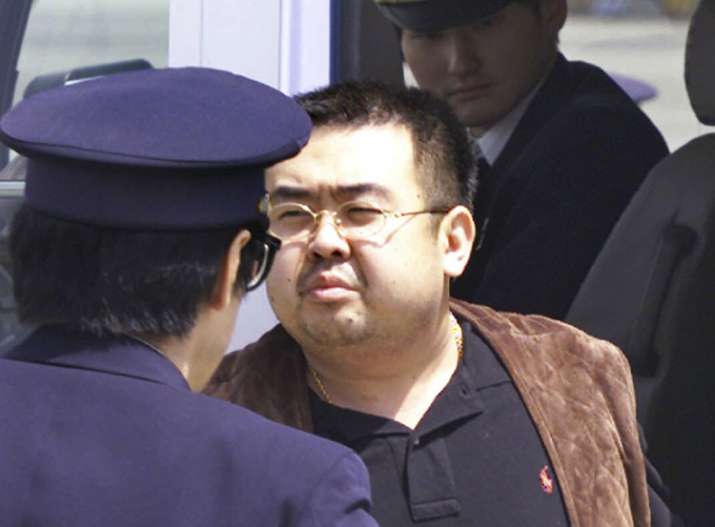 A woman carrying a Vietnamese passport was arrested today in connection with the death of North Korean leader Kim Jong-un's half-brother, Malaysian police said. 
In a statement issued on Wednesday, the Malaysian police said the woman was arrested at Kuala Lumpur International Airport where Kim Jong-nam was targeted in an apparent poisoning on Monday. 
The arrest was made around at 8.20 a.m. (local time), the statement said, adding that the suspect was identified from CCTV footage taken at the airport and was alone at the time of her detention.
Malaysia's police chief Inspector General Khalid Abu Bakar said the arrested woman had a Vietnamese passport in the name of Doan Thi Huong born on May 31, 1988. 
She had returned to the airport in an attempt to catch a flight to Vietnam when she was arrested, Malay Mail Online reported.
A post-mortem was being conducted to try and determine the cause of death amid reports that Kim had been poisoned by two unidentified women believed to be North Korean operatives who then fled in a taxi.
The victim has been identified by South Korea as Kim Jong-Nam, the estranged half-brother of North Korean dictator Kim Jong-Un.
Kim's case would mark the most high-profile death under the Kim Jong-un regime since the execution of Jang Song-thaek in December 2013, the once-powerful uncle of the current leader. 
The assassination came as North Korean leader Kim Jong-un has been trying to consolidate his grip on power that he inherited upon the death of his father and long-time leader Kim Jong-il in 2011 amid growing international pressure over North Korea's nuclear and missile programmes.
Kim Jong-nam -- the eldest son of late leader Kim Jong-il -- had voiced opposition to his father's power succession to Kim Jong-un. He was born from his father's non-marital relationship with Sung Hae-rim, a South Korean-born actress who died in Moscow.
Kim Jong-nam had lived abroad for years after apparently falling out of favour with his father for attempting to enter Japan on a fake passport in 2001.