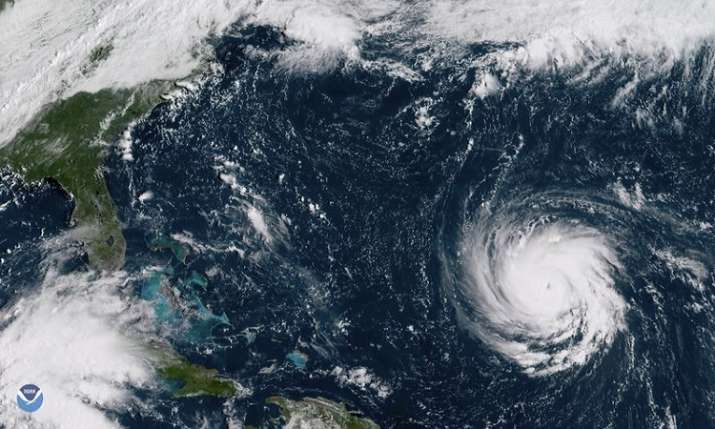 Powerful Hurricane Florence headed towards the US East Coast on Tuesday prompting authorities to order more than a million people to evacuate the path of the extremely dangerous storm.
Carrying winds of up to 140 miles per hour, Hurricane Florence, now a Category 4 Storm is expected to approach Category 5 status as it slows and strengthens off North and South Carolina. 
Hurricane Florence has the potential to bring catastrophic flooding to areas of the eastern United States already soaked by heavy rains. It also may be the strongest storm to hit the region in decades.
Florence could hit the Carolinas harder than any hurricane since Hurricane Hazel packed with 130 miles per hour winds 1954 destroyed 15,000 buildings and killed 19 people in North Carolina back in 1954.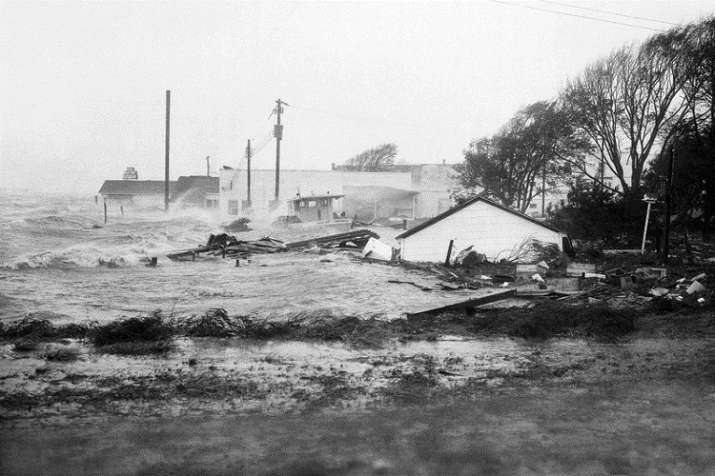 Florence is expected to slam the Carolinas and Virginia the hardest.
"Please be prepared, be careful and be SAFE!" President Donald Trump tweeted on Monday evening.
My people just informed me that this is one of the worst storms to hit the East Coast in many years. Also, looking like a direct hit on North Carolina, South Carolina and Virginia. Please be prepared, be careful and be SAFE!

— Donald J. Trump (@realDonaldTrump) September 10, 2018
South Carolina's governor ordered for the evacuation of the state's entire coastline and predicted that one million people would flee as highways reverse directions. Virginia's governor ordered a mandatory evacuation for some residents of low-lying coastal areas, while some coastal counties in North Carolina have done the same.
North Carolina Governor Roy Cooper said his state is "in the bullseye" and urged people to "get ready now." Washington DC Mayor has also issued a state of emergency in the wake of the Hurricane Florence.
With Hurricane Florence barreling to the US East Coast, the commander of US Fleet Forces Command ordered all U.S. Navy ships to leave the Hampton Roads area of Virginia. 
The US Navy said it was preparing to send about 30 ships stationed in Virginia out to sea. The vessels will get underway from Naval Station Norfolk and Joint Expeditionary Base Little Creek to avoid potential damage from winds and tidal surges.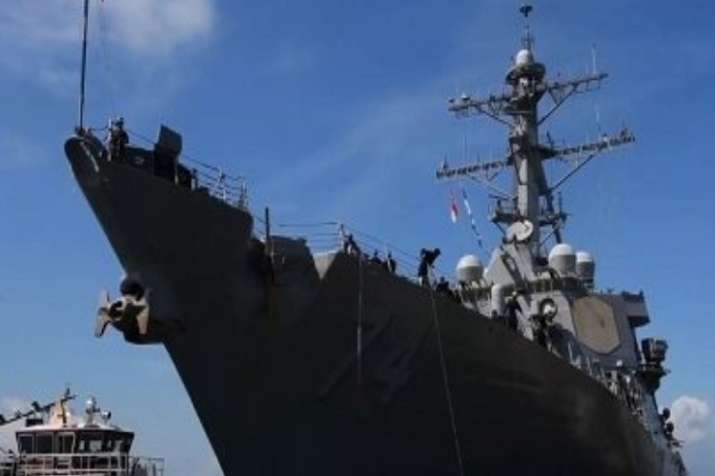 The storm's first effects were already apparent on barrier islands as dangerous rip currents hit beaches and seawater flowed over a state highway.
National Hurricane Center has warned of torrential rains, heavy flooding and powercuts in the coastal regions.
The storm's potential path also includes half a dozen nuclear power plants, pits holding coal-ash and other industrial waste, and numerous hog farms that store animal waste in massive open-air lagoons.
Airlines, including American, Southwest, Delta and JetBlue, have begun letting affected passengers change travel plans without the usual fees.
Preparations for Florence came as the Atlantic hurricane season hits its peak. Monday is the climatological peak date of hurricane season, the height of the eight-week period when the most powerful storms usually form. Besides Florence, hurricanes Helene and Issac are also posing major threat in the Atlantic region.
WATCH VIDEO: