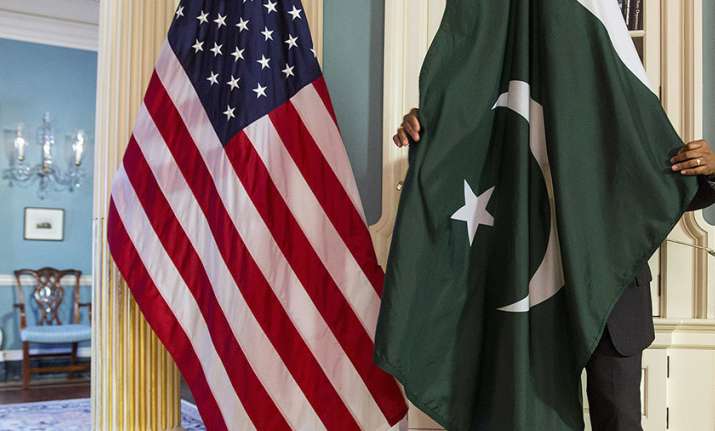 The Trump administration on Tuesday said that India and Pakistan need to sit and talk about their ongoing border tension. 
"We think that both sides would certainly have to sit down and have talks about that," State Department spokesperson Heather Nauert told reporters at her daily news conference. She was responding to a question on what role the US can play to ease down the tensions between the two neighbouring countries. 
The statements come hours after a top US official said that the country has begun to see "positive indicators" from Pakistan for some time now. 
General Joseph Votel, Commander of the US Central Command, on Tuesday said the US is yet to take any decisive action against the Taliban and the Haqqani network.
"That's the current posture. And I would imagine, hopefully, in the future, well have an opportunity to (review)," Votel told members of the Senate Armed Services Committee when asked about the future of freeze of American security assistance to Pakistan.
"So, we remain in a posture of discontinuing that support (to Pakistan)," inquired Indiana Senator Jim Banks.
Votel said the US has started to see an increase in communication, information sharing and actions on the ground in response to specific US requests.
"These are positive indicators," he said, adding that "however, ongoing national counter-terrorism efforts against anti-Pakistan militants throughout the country have not yet translated into the definitive actions we require Pakistan to take against Afghan Taliban or Haqqani leaders,"
"This problem is compounded by increasing cross-border terrorist attacks and fires between Pakistan and Afghanistan, which hinders both countries abilities to coordinate on border security," Votel said.
The US, he said, has preserved its valuable military-to-military relationship with Pakistan and attempted to increase transparency and communication with influential military leaders, while pressing its serious concerns about the country's provision of sanctuary and support to militant and terrorist groups that target the US personnel and interests.
(With inputs from PTI)