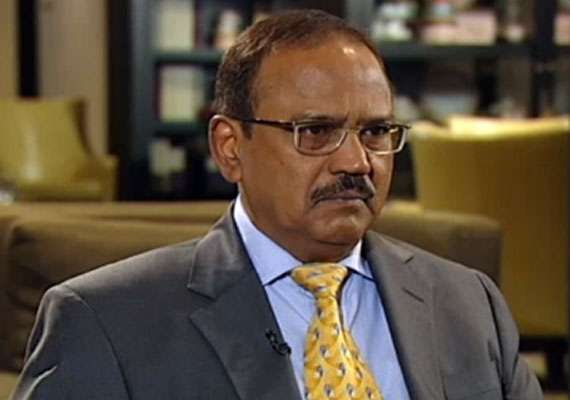 Terming India a very strong security partner, the Pentagon on Monday said that US Defence Secretary James Mattis and India's National Security Advisor Ajit Doval are likely to discuss a wide range of bilateral security issues on March 24 during the latter's visit to the United States.
The meeting between Ajit Doval and James Mattis would be one of the highest-level meetings between India and the US after the Trump Administration took over the reins of  power on January 20 this year.
Indian NSA Ajit Doval is also expected to meet his American counterpart Lt Gen H R McMaster at the White House, the first between the two national security advisors. 
"Clearly India is a very strong security partner and a force in the region. We continue to have very good relationship with India in the region," Pentagon Spokesman Capt Jeff Davis told media persons.
Davis said he is not aware of the reasons for Doval's visit to the US, but the Defence Secretary would be meeting with the Indian National Security Advisor on the sidelines of the international meeting of anti-ISIS Coalition being hosted by the US State Department later this week.  
Early this month, Indian Foreign Secretary S Jaishankar met McMaster at the White House. 
During his Washington trip, Jaishankar was also scheduled to meet the Defence Secretary. But the meeting could not happen as Mattis was travelling.
(With PTI inputs)