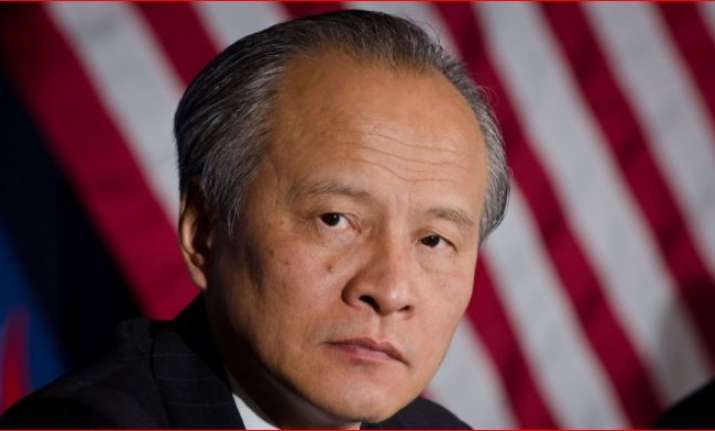 Expressing concern over Trump administration's decision to sale arms to Taiwan and impose sanctions against some Chinese entities and individuals, Chinese Ambassador to the US Cui Tiankai on Thursday said that such actions will undermine the bilateral ties between Beijing and Washington. 
"And all these actions -- sanctions against Chinese companies and especially arms sales to Taiwan -- will certainly undermine the mutual confidence between the two sides and run counter to the spirit of the Mar-a-Lago summit (President Donald Trump and Chinese President Xi Jinping's April meeting in Florida)," Cui Tiankai told media persons. 
Stressing that China is always firmly opposed to arms sales to Taiwan, Cui said this violates the one-China principle as well as the three joint communiques between Beijing and Washington.
On the Korean Peninsula nuclear issue, China is implementing UN Security Council resolutions "fully and effectively", said Cui.
"If there is any Chinese entity or individual that violates UN sanctions, we'll conduct our investigation and we'll pursue the case in the court with the Chinese law," he said.
"But we are against this kind of so-called long-arm jurisdiction by the US side," added Cui.
The US State Department confirmed on Thursday that it had formally notified the Congress of arms sales to Taiwan valued at $1.42 billion.
US Treasury Secretary Steven Mnuchin on Thursday also announced sanctions against a Chinese bank, a Chinese company and two Chinese individuals for allegedly helping North Korea.
(With PTI inputs)