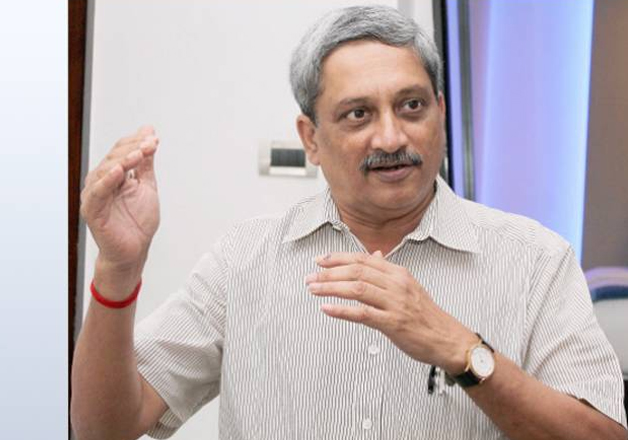 Worried over China's growing  defence cooperation with Bangladesh, Indian Defence minister Manohar Parrikar will be rushing to Dhaka on a two-day visit beginning November 30. 
According to a report in Times of India, Parrikar is likely to discuss a new defence cooperation framework with Bangladesh, which will lead to stepped-up military supplies, technology transfer, training and joint exercises as well as closer cooperation in counter-terrorism between the two countries. 
Quoting government sources, the report says that the new framework is likely to be inked when Bangladesh PM Sheikh Hasina visits India in December this year. 
Parrikar's visit becomes significant as it comes soon after Bangladesh took delivery of its first-ever submarines from China on Monday. 
The two diesel-electric submarines that Bangladesh received from China indicate growing military ties between the countries.
The report adds that India plans to counter Chinese designs to make inroads into its neighbourhood, ranging from Sri Lanka, Maldives, Seychelles and Mauritius to Bangladesh, Myanmar and Nepal.
As part of its plan to counter growing Chinese influence in the region, India is supplying air defence guns, radars and mine-protected vehicles to Sri Lanka. India is also constructing two naval offshore patrol vessels (OPVs) for the island nation now.
India is reportedly planning to supply OPVs to Bangladesh as well through innovative financing mechanisms. 
In addition to that, India also plans to increase the training of Bangladeshi personnel in Indian military establishments under overall capacity-building.