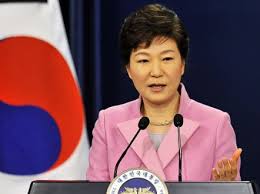 Impeached South Korean President Park Geun Hye has refused to testify in the trial that would establish the constitutional validity of her impeachment.

 

Park was impeached amid widespread allegations of corruption.

 

Park's refusal to show up for the trial has drawn criticism from lawmakers, who serve as prosecutors during the presidential impeachment trial.

 

The court has stated that it can't force Park to appear for the trial but it is permitted to carry on with the trial if Park fails to show up a second time.

 

Lawmakers last month voted to impeach Park after prosecutors accused her of colluding with a close confidante to extort money and favours from companies and allow the friend to manipulate government affairs.