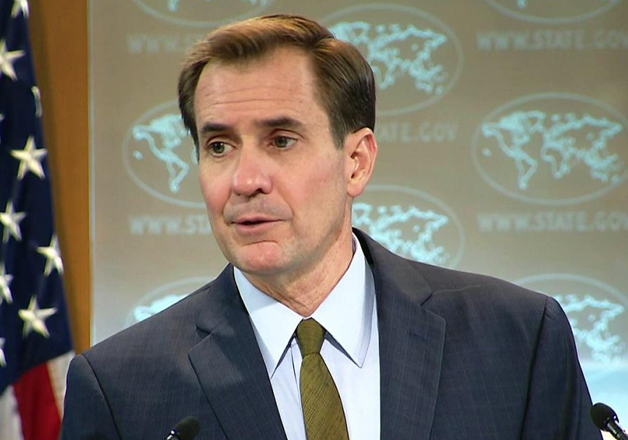 The United States today once again asked Pakistan to act against militants operating on its soil and contribute to regional stability.
"We believe that Pakistan can directly contribute to regional stability by acting against militants on its soil who seek to attack its neighbours," State Department Spokesman John Kirby said.
Kirby was responding to a question regarding the trip of a Taliban delegation to Islamabad from Qatar with initial reports suggesting the Taliban leaders visited the country to update Pakistani officials regarding the secret talks with the Afghan government.
This comes as the Afghan officials have long been criticizing Pakistan for allowing the Taliban group leaders to use its soil for executing attacks in Afghanistan which causes most of the casualties to the ordinary Afghan civilians.
However, Pakistan has repeatedly rejected the allegations although Pakistan's PM Foreign Affairs Adviser Sartaj Aziz admitted earlier this year that the country has influence on the group and could use certain leverages to force the group to join peace talks.
Aziz confirmed earlier this week that the leaders of the Taliban group have visited Pakistan to discuss peace talks with the Afghan government.
Meanwhile, the State Department also extended support to the Pakistani government at a time when cricketer-turned-politician Imran Khan has threatened to hold mass protests in the country.
"We support the democratically elected Government of Pakistan. We also support the peaceful right of protest. But this is an internal matter for the Pakistani Government and Pakistani authorities to speak to," he said.