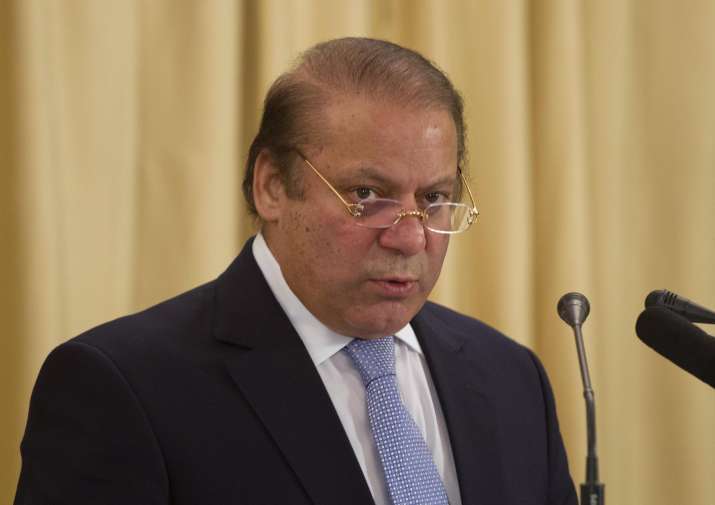 Pakistani Prime Minister Nawaz Sharif today said that he will "emphatically highlight" the Kashmir issue at the 71st session of the UN General Assembly next week.
Sharif said this after Pakistan-occupied Kashmir (PoK) based All Parties Hurriyat Conference leaders.
PoK 'President' Sardar Masood Khan and 'Prime Minister' Raja Farooq Haider were also present at the meeting.
Sharif assured Hurriyat leaders that Pakistan will continue to extend moral, diplomatic and political support to Kashmiris.
 "Oppression is destined to end, and truth will prevail," he said in reference to the ongoing violence in Kashmir.
He said the Kashmiris' demand for their right toself-determination was just, which had also been acknowledged by international community.
Calling upon the UN to fulfill its obligation in accordance with its own resolutions, he said: "The movement of Kashmiris will ultimately succeed as the history has precedents that such movements could not be suppressed with oppression. Pakistan will raise voice for the resolution of Kashmir dispute at all fora."
Hurriyat leaders thanked Sharif for taking them into confidence before his visit to UNGA.
Sharif is likely to deliver a speech at the UN General Assembly session on September 21.
(With PTI inputs)