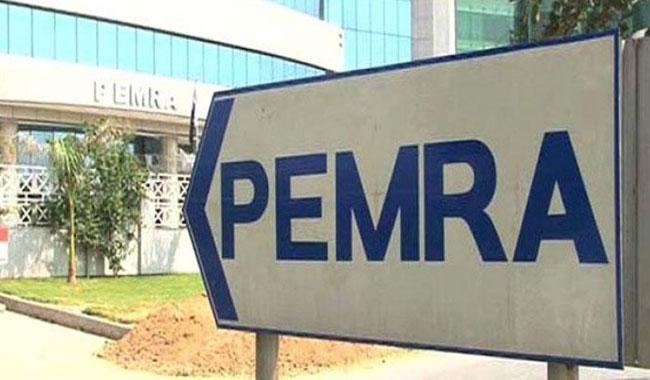 The Pakistan Electronic Media Regulatory Authority (PEMRA) has asked cable operators across Pakistan to restore all channels associated with privately-owned Pakistani Geo TV Network to their original positions after a massive outcry by national and international journalist bodies.
The order was issued following multiple complaints to the regulatory body. The complaints stated that transmission of the network's channels was not accessible throughout parts of the country, including in Karachi, Lahore, and Multan. 
These complaints were made despite government assertions that authorities had taken no steps to block it. "The government hasn't shut down or suspended any channel. Why would we?" State Minister for Information and Broadcasting Marriyum Aurangzeb was quoted as saying by the Daily Times.
Geo TV Network's president Imran Aslam, however, states that "this is an attempt to financially cripple the organisation into submission." All five channels of the network are being shut across the country, and not just in Defence Housing Authority areas, a Dawn report stated.
"With the elections scheduled within months, some [people] feel that this could be a form of pre-poll rigging," Aslam was quoted as saying.
The media regulatory authority, PEMRA, clarified in a press release on Monday that it had not issued any suspension orders for any television channel. It also warned cable operators that their licenses would be suspended if all channels related to the network were not restored in 24 hours, reports state.
In April 2014, Geo News was shut down hours after its senior staffer and veteran journalist Hamid Mir survived an assassination attempt in Karachi. Reports state that Geo News had directly accused the then head of the military's Inter-Services Intelligence (ISI) agency of having a role in the attack.
International, national journalist bodies decry suspension of Geo TV 
International and national journalist bodies have condemned the alleged illegal suspension of Pakistan's privately-owned Geo News transmission, saying that gagging of media is direct assault on freedom of speech and access to information which is guaranteed in the Constitution of Pakistan.
They said that such closure of TV channel is unlawful and violates basic rights, demanding the authorities concerned immediately take action and restore the channel's transmission without any interruption.
The Committee to Protect Journalists (CPJ), in a statement, said that it was informed that the channel has faced arbitrary blockages and changing channel numbers for several years, but currently 80 percent of the network is blocked.
"The arbitrary suspension of Geo TV on cable TV is a direct assault on Pakistan's constitutionally guaranteed right to access information," said CPJ Asia Program Coordinator Steven Butler. "It's outrageous that authorities are either unable to find or too frightened to name those powerful enough to orchestrate the blocking of news distribution."
Meanwhile, the Pakistan Broadcasters Association (PBA), in its statement with reference to Pemra's notification regarding closure of licensed channels on cable networks, said, the PBA members are all Pemra licensees, any closure of a licensed channel on cable networks without following due course of law is unlawful and violates basic rights given under the Constitution of the Islamic Republic of Pakistan.
"Freedom of speech and the right to information are basic rights guaranteed under the Constitution of Pakistan. PBA demands that Pemra and the Government of Pakistan ensure that no lawful licensed channel should be taken off air without following the given procedures under the law," the PBA said.
The PBA also demanded that any such violation of its members' legal rights to broadcast must be immediately addressed. Meanwhile, Pakistan Federal Union of Journalists (PFUJ), an umbrella body of Journalists' unions across the country, has strongly condemned the attack on the house of Senior journalist and anchorperson Geo News Saleem Safi by unknown assailants Thuesday night.
"We take it as an attack on the Freedom of Press to muffle the voice of the media, " said a joint statement issued by PFUJ President Afzal Butt and Secretary General Ayub Jan Sarhandi. "Such attacks on journalists are being made by forces inimical to the Freedom of Press and democracy in this country."
The PFUJ leaders noted that this is not the first time that journalists have been attacked in this country. They recalled that another reporter of "The News" Mr Ahmad Noorani was almost beaten to death by same unknown persons few months ago and the police and even the army had assured full investigation into that attack but no one could be traced.
It is beyond comprehension that three men attack Ahmad Noorani in Islamabad near headquarters of a sensitive institution on one of the most secured roads in the federal capital and the law enforcement agencies could not find any clue despite safe city project cameras on every road in Islamabad, the statement said, adding that unless these state and non-state actors are not controlled by the government these attacks would continue to happen.
The failure of the law enforcement agencies to act quickly and swiftly against attackers in the past has landed us today in this situation where journalists are being attacked and killed in day light, it added.
The statement said that only two days ago another journalist Zeeshan Butt, a correspondent of Nawai Waqt from Sambrial was shot dead by a PML-N local leader who has not been arrested so far.
"We call upon the government to immediately arrest the killers and bring them to justice," the statement said. The PFUJ leaders said that today the Freedom of Expression was under attack and journalists were going through their worst time in history.
The statement said that the Press is being controlled by "super-natural powers". "Those newspapers who do not toe the line of civil and military establishment, their distribution is being forcibly stopped in Cantonment and Defence areas and daily 'Dawn' is one such victim," the statement said.
"The same 'super-natural powers' are controlling the cable operators and Geo television transmissions are being hampered and being taken off the air," the PFUJ statement said. The statement said that although we are fighting the newspaper and television channel owners for our economic rights but that does not mean that journalists community would remain silent and allow these state and non-stake actors to trample freedom of expression.
The PFUJ called upon al the international journalists unions to take serious notice on the increasing number of attacks on the journalists across Pakistan and raise their voice at the international level.
"We also call upon the human rights and civil Society organisations to take cognizance of these attacks on Press Freedom and expose those who were trying to curb freedom of expression in this country," the statement said.