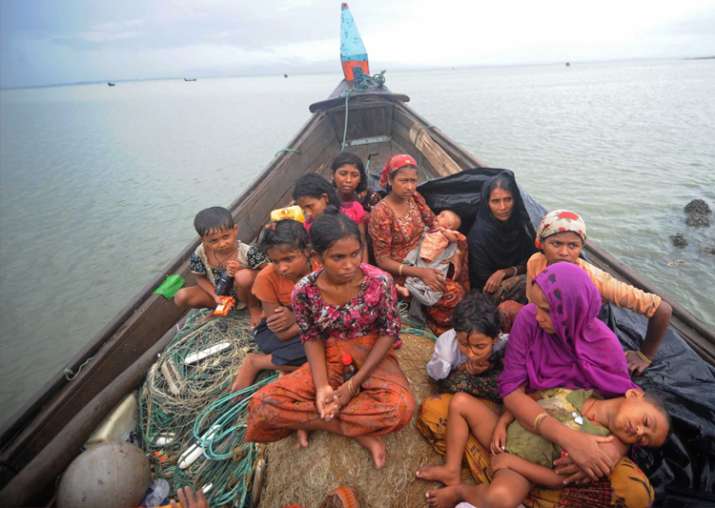 The United Nations refugee agency is reporting a surge in the number of Rohingya Muslims who have crossed into Bangladesh from Myanmar, with an estimated 2,70,000 arriving in the last two weeks.
The new number confirmed Friday by UNHCR spokeswoman Vivian Tan marks a major increase from the 164,000 estimated Thursday to have arrived since Aug. 25.
The exodus began after Rohingya insurgents attacked police posts, prompting the military to respond with "clearance operations" to root out any fighters hiding in villages of Rakhine state.
Journalists have reported seeing village homes burning as recently as Thursday in the region of Buddhist-majority Myanmar.