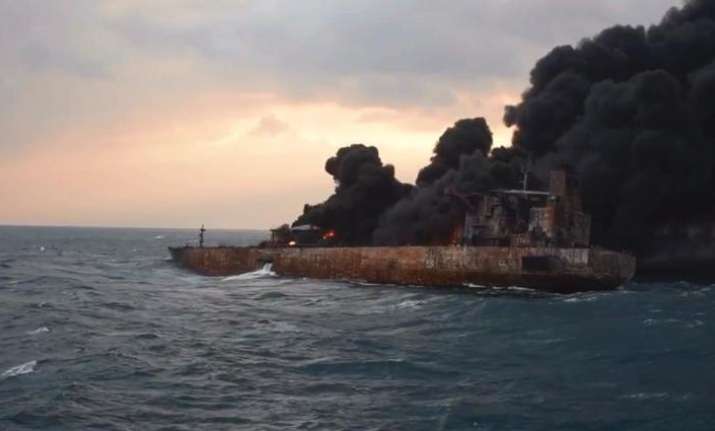 The Iranian oil tanker on fire off the coast of China for more than a week has sunk to the bottom of the sea, local media reported. 
The Sanchi, carrying 136,000 tonnes of light crude oil from Iran, had been in flames since colliding with the CF Crystal, a Hong Kong-registered bulk freighter, 160 nautical miles east of Shanghai on January 6.
Meanwhile, an Iranian official said today there was no chance any crew members had survived among the 32 aboard an oil tanker. 
"There is no hope of finding survivors among the members of the crew," Mohammad Rastad, spokesman for the Iranian rescue team dispatched to Shanghai, told Iran's state broadcaster. 
It remains unclear if there has been a significant oil leak into the sea. 
Rastad said information from members of the Crystal crew suggested all the personnel on the Sanchi were killed in the first hour of the accident "due to the explosion and the release of gas". 
"Despite our efforts, it has not been possible to extinguish the fire and recover the bodies due to repeated explosions and gas leaks," he said.  "Two-thirds of the tanker is submerged, and the fire has spread to the entirety of the ship, and we can no longer approach it," he added.
(With inputs from PTI)