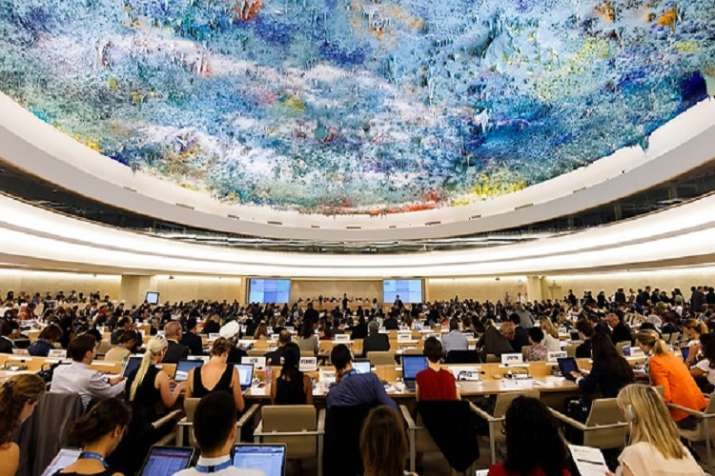 India has expressed regret over Kashmir issue being raised at the UN Human Rights Council (HRC). The new UN Human Rights High Commissioner, Michelle Bachelet and Pakistan had mentioned the issue at its current session.
India's Permanent Representative to the UN in Geneva, Rajiv K Chander on Tuesday said, "terrorism is the biggest scourge and greatest violator of human rights and we hope that you will address it more emphatically in the coming years."
"We regret that reference has been made to the Indian state of Jammu and Kashmir. Our views on the matter have been made abundantly clear in the Council," Chander told HRC.
He said it is important to handle the human rights issues constructively, with regard to national sovereignty and territorial integrity in a transparent and credible manner.
Chander referred to the decriminalisation of same-sex relations by the Supreme Court and said, "from recent developments it is evident our institutions are responsive and capable of meeting the aspirations and needs of the vast and thriving milieu of people."
The recent human rights report on Kashmir had not been followed up, said Michelle Bachelet on Monday, adding her office would continue monitoring and reporting on the situation.
"The people of Kashmir have exactly the same rights to justice and dignity as people all over the world, and we urge the authorities to respect them," she said.
She balanced the criticism of India by hailing last week's Supreme Court decision to decriminalise same-sex relations and declared, "I very much hope other countries around the world will look to India's example in this respect."
Islamabad was willing to allow a Human Rights Commissioner's team to visit the area of Kashmir under its control only if New Delhi would also give a similar access, said Pakistan's Permanent Representative to the UN in Geneva, Farukh Amil.
Amil also spoke on the 70-year-old resolutions of the Security Council and said a plebiscite should be held under them, even though Islamabad had not kept its agreement to withdraw from the occupied areas to facilitate it.