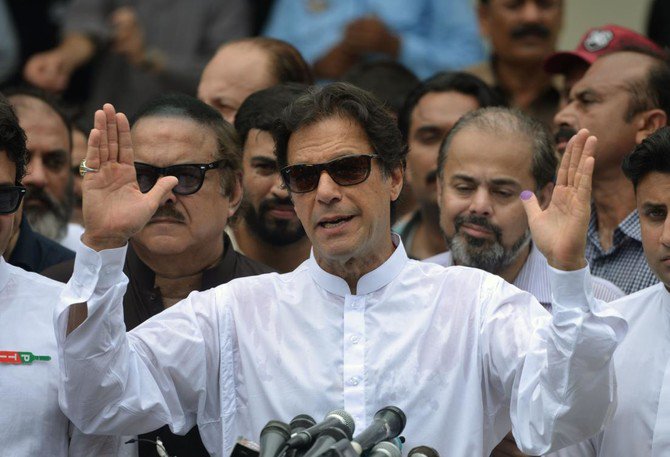 Foreign dignitaries and celebrities would not be invited for Pakistan Tehreek-e-Insaf (PTI) chairman Imran Khan's oath taking as Prime Minister. Initially, the party had planned to extend invite to several foreign personalities including Bollywood superstar Aamir Khan and Indian cricket legends Kapil Dev, Sunil Gavaskar and Navjot Singh Sidhu. 
"The PTI Chairman has directed to stage the oath-taking event with austerity," party spokesperson Fawad Chaudhry said on Thursday.
"He will take his oath in a simple ceremony at Aiwan-e-Sadr (President's House).
"It has been decided that no foreign personalities will be invited to the ceremony... It will be a completely national event. Only a few close friends of Imran Khan will be invited.
"There will be no show of extravagance at the event," added Chaudhry.
Earlier, the party had asked the Foreign Office to apprise its leadership regarding inviting heads of states and foreign leaders of different countries. This may have included Indian Prime Minister Narendra Modi. 
Cricketer-turned-politician Imran Khan's PTI has emerged as the single largest party in the National Assembly and he is set to take oath as Prime Minister on August 11, three days ahead of Pakistan's Independence Day.
(With PTI inputs)