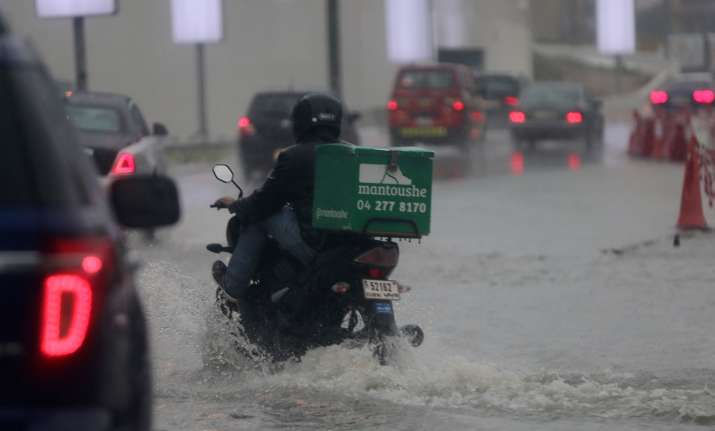 Dubai, United Arab Emirates: A thunderstorm brought heavy rain to parts of the United Arab Emirates on Wednesday, disrupting flights, flooding roads and forcing authorities to close schools the next day in the desert nation. In neighboring Oman, three people died due to stormy weather conditions.
Water poured through ceilings and whipped through streets in Dubai, the UAE's commercial capital. In Abu Dhabi, the hard rains forced the capital's stock market to halt trading and close for the day.
All schools across the seven-emirate federation will be closed Thursday, according to the state-owned The National newspaper of Abu Dhabi. Some schools in Abu Dhabi cancelled classes Wednesday while those in Dubai closed early.
The rain temporarily halted flights at Abu Dhabi International Airport, the home of Etihad. The rain also delayed some flights at Dubai International Airport, the home of long-haul carrier Emirates.
The United Arab Emirates' National Center for Meteorology and Seismology had warned that heavy rains were possible Wednesday. It said the unstable weather likely will continue into Thursday.
The Times of Oman reported that three people have died since Sunday across the country due to rain and lighting.
The Education Ministry also ordered schools across most of the country closed on Thursday.