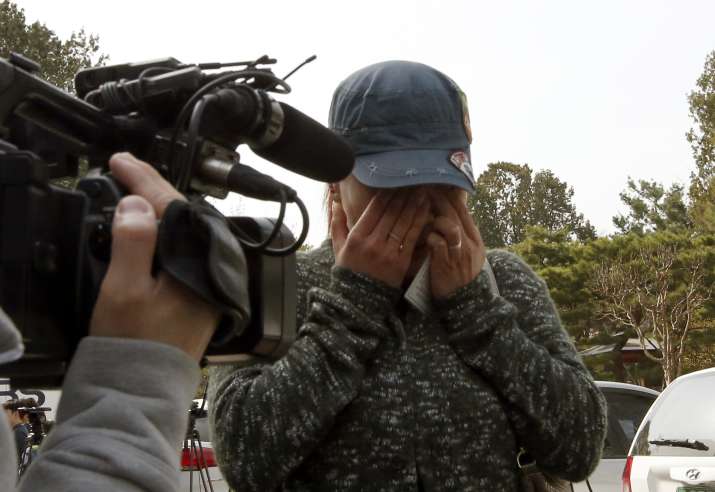 Paris: France's lower house of parliament holds a final vote on Wednesday on a bill against prostitution and sex trafficking that bans buying sex, not selling it. Customers would face fines and be required to attend classes on the harms of prostitution.
The bill is likely to be adopted since the National Assembly, which has the final say, is in favor of the proposal.
Prostitution is currently legal in France. The measure would do away with a 2003 law that bans passive soliciting by prostitutes on the street. Brothels, pimping and the sale of sex by minors is also illegal.
The bill would introduce a 1,500-euro ($1,700) fine, rising to 3,750-euros for a second offense. The convicted client would be forced to attend classes highlighting the harms of prostitution.
The measure would also make it easier for foreign prostitutes — many currently illegally in France — to acquire a temporary residence permit if they enter a process to get out of the prostitution business.
Supporters of the bill argue that it would help fight trafficking networks.
Opponents fear that cracking down will push prostitutes to hide and they would be even more at the mercy of pimps and violent clients.
If adopted, the bill would make French law one of the toughest against sex buyers in Europe.
France's parliament started debating the bill in 2013, but the final vote was delayed due to sharp divisions between the lower parliamentary chamber and the Senate.
Written by a group of lawmakers from both right and left and backed by the Socialist government, the legislation has been inspired by the example of Sweden, which passed a similar measure in 1999.
Norway and Iceland also followed the Swedish model.
Other countries such as Germany, Switzerland and the Netherlands, where brothels are legal, are interested in the French experience.