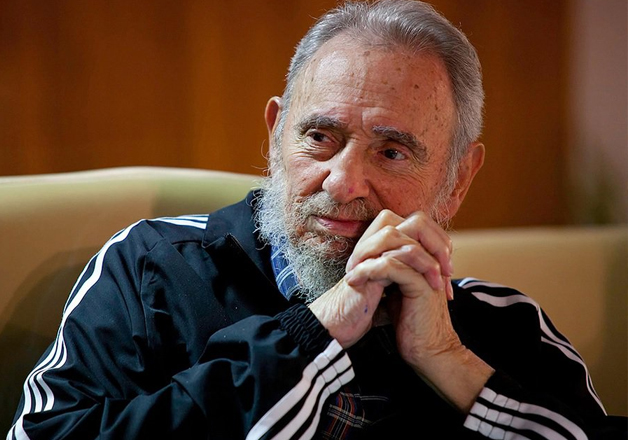 Fidel Castro, Cuba's former president and leader of the Communist revolution, has died. He was 90.
With a shaking voice, his younger brother, and incumbent President Raul Castro, announced on state television that his brother died at 10:29 pm on Friday night. 
"The commander in chief of the Cuban revolution died at 22:29 hours this (Friday) evening," Raul Castro said.
The revolutionary icon, one of the world's best-known and most controversial leaders, survived countless US assassination attempts and premature obituaries, but in the end proved mortal after suffering a long battle with illness.
Castro ruled Cuba as a one-party state for almost half a century before handing over the powers to his brother Raul in 2008.
His supporters praised him as a man who had given Cuba back to the people. But his opponents accused him of brutally suppressing opposition.
In April, Castro gave a rare speech on the final day of the country's Communist Party congress.
He acknowledged his advanced age but said Cuban communist concepts were still valid and the Cuban people "will be victorious".
"I'll soon be 90," the former president said, adding that this was "something I'd never imagined".
"Soon I'll be like all the others, to all our turn must come," Fidel Castro said.
Castro was imprisoned in 1953 after leading an unsuccessful rising against Batista's regime and was released in 1955 under an amnesty deal.
Castro was elected in 1976 as President by Cuba's National Assembly, he reaches an agreement in 1992 with US over Cuban refugees.
In 2008 castro stands down as President of Cuba due to health issues.
Fidel Castro Ruz was born August 13, 1926, in eastern Cuba's sugar country, where his Spanish immigrant father worked first recruiting labor for US sugar companies and later built up a prosperous plantation of his own. 
Castro attended Jesuit schools, then the University of Havana, where he received law and social science degrees. His life as a rebel began in 1953 with a reckless attack on the Moncada military barracks in the eastern city of Santiago. Most of his comrades were killed and Fidel and his brother Raul went to prison. 
PM Modi condoles death of Fidel Castro 
Prime Minister Narendra Modi today condoled the demise of Fidel Castro whom he described as one of the most iconic personalities of the 20th century and a "good friend" of India. 
"I extend my deepest condolences to the government & people of Cuba on the sad demise of Fidel Castro. May his soul rest in peace," he tweeted. 
"Fidel Castro was one of the most iconic personalities of the 20th century. India mourns the loss of a great friend," the Prime Minister said. 
He said India extends support to the Cuban government and its people in this tragic hour.