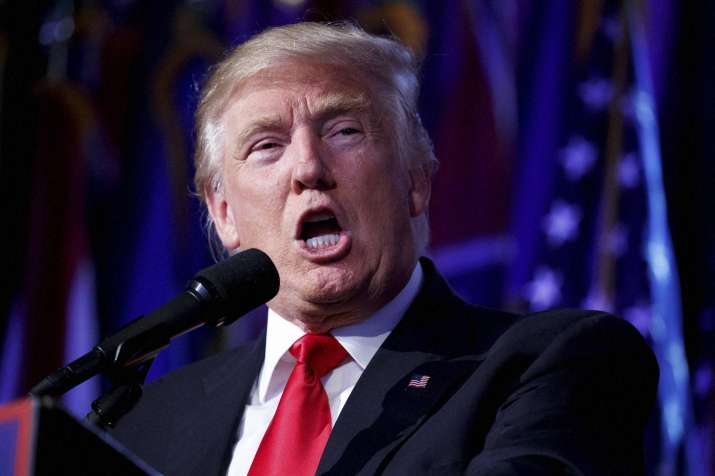 The controversial statement of Donald Trump promising to ban the entry of Muslims into the United States has been removed from his website immediately after he emerged victorious in US presidential elections. 
Trump had made the call to temporarily ban Muslims shortly after the November 2015 Paris attacks until he figured out "what the hell was going on".
"Donald J Trump is calling for a total and complete shutdown of Muslims entering the United States until our country's representatives can figure out what is going on," the statement issued on his behalf last year in December said. 
The page, which was available on the morning of the Nov 8 election according to online caches, now redirects to a page encouraging voters to donate to Trump's campaign.
According to a report in The Independent, it is not possible to say exactly what time the redirect added, but that a change had been made between the two times the website was last crawled by caches like 'Wayback Machine' which work by crawling websites intermittently and making copies of what they find there.
Trump had made similar remarks throughout his campaign.
After an ISIS sympathiser brutally murdered 49 people at a gay nightclub in Orlando, Florida, Trump congratulated himself for creating the proposal and said: "We have to do it. It will be lifted, this ban, when and as a nation we're in a position to properly and perfectly screen these people coming into our country."