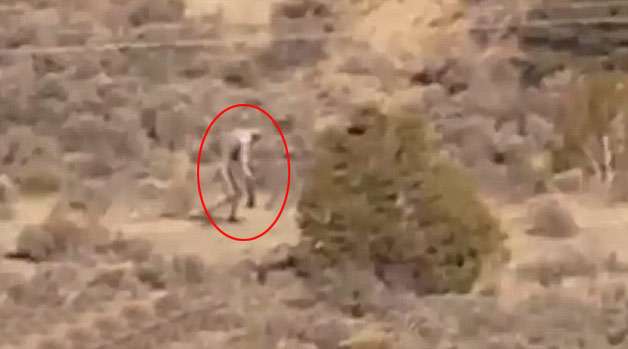 Since our childhood we have heard of several stories regarding bigfoots, blood sucking beasts and monsters. Though, the stories did seem intriguing, but deep down somewhere in our heart, we knew that there are no such monsters for real.
Well, if you too had believed like this, this might shock you to the core.
Reportedly, a man-like monster has been seen roaming around in the Portuguese desert lately.
In a video going viral on internet, a bizarre man-like beast is seen to pace slowly through the wasteland on two legs, while stooping its head.
While the sighting of this mysterious creature does sends down a chill down the nerves, it doesn't stay in the view for long as it disappears mysteriously.
The camera captures the 'man-like' monster wandering in the dessert and hiding behind a large bush. While the camera pans out to show the rest of the dessert, the creature seems to have disappeared within a couple of seconds.
Reports have been doing the rounds that this bizarre creature is a goat-blood sucker beast known as 'chupacabra' or a Big Foot himself.
However, there are some viewers of the video, who claims it to be a hoax and even blamed the poor camera quality.
Well, the mystery about this bizarre creature continues so far.