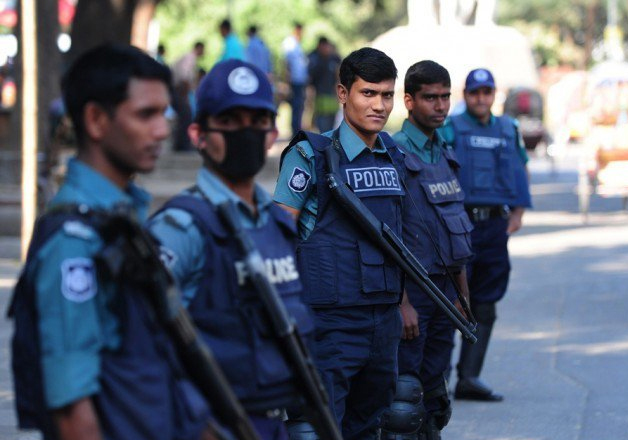 Bangladesh police said that they killed nine suspected Islamic militants in a raid on a building in Dhaka's Kalyanpur area.
The hour-long raid was launched at 5:51 AM (local time) at Jahaz building by special police units, officials said adding that they also arrested two others during the raid.
The militants, suspected to be members of Jamatul Mujahideen Bangladesh (JMB), had opened attack on police at around midnight during an operation in the neighbourhood.
"All (nine) of them appeared to be militants," Dhaka's joint police commissioner Sheikh Maruf Hassan said.
The Islamist gunmen wearing black tunics exchanged fire intermittently throughout the night and shouted "Allahu Akbar" (God is the Greatest).
Two more presumed extremists, including one with bullet wounds, were arrested from the scene, he added.
Bangladesh is reeling from a wave of deadly attacks by Islamist extremists.
Twenty two people, mostly foreigners including an Indian girl, were killed by suspected ISIS militants inside a café popular with expats in the diplomatic zone in Dhaka in the worst terror attack in Bangladesh before commandos launched an assault, killing six attackers and capturing one alive.
Around 30 people were injured in the attack for which dreaded Islamic State group claimed responsibility through its Amaq news agency, nearly four hours after the hostage crisis unfolded.
The government, however, maintains that the home grown militant outfit Jamaat-ul-Mujahideen (JMB) was behind the attack.
With PTI Inputs