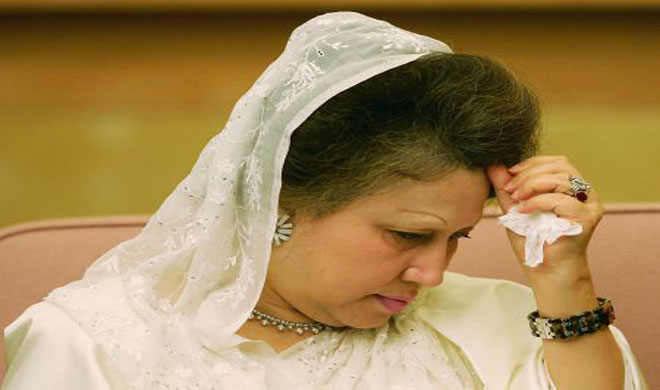 Dhaka: Tarique Rahman, the 51-year-old son of former Prime Minister Khaleda Zia was today sentenced to seven years in jail by a Bangladesh court in a money laundering case.
Rahman was acquitted by a lower court in 2013 in this case. However, the High Court today overturned the lower court's acquittal and awarded him a jail sentence of seven years.
"The high court said Tarique Rahman influenced political power to help his close friend Giasuddin Mamun to get and then launder 200 million taka ($2.5 million)," deputy attorney general Moniruzzaman Kabir told mediapersons.
"Mamun took the money as a bribe for securing a power plant contract for a construction company and laundered the money to a Singapore account, " he added.
Rahman, is the eldest son of opposition leader Khaleda Zia and lives in exile in London. He was considered to be the political heir apparent of Khaleda Zia.
Political obsevers of Bangladesh point out that the sentence could put  his political career in jeopardy.