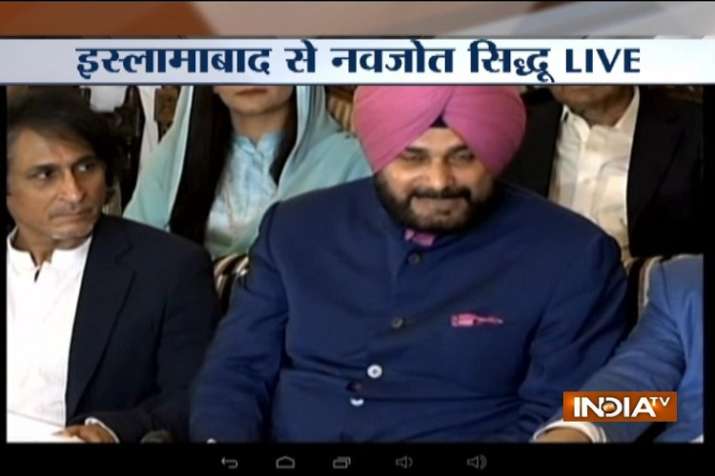 Present among the notable guests invited to the swearing-in ceremony of the Pakistan Tehreek-e-Insaf chief Imran Khan in Islamabad, Navjot Singh Sidhu on Saturday said he hopes ties between New-Delhi-Islamabad will improve after his 'friend' Imran Khan took oath as Pakistan's 22nd Prime Minister.
Imran Khan's swearing-in ceremony took place at the Aiwan-e-Sadr (the President House) in Islamabad on Saturday.
Sidhu was also seen hugging Pakistan Army chief General Qamar Javed Bajwa prior to the ceremony.
""I have come to Pakistan on my friend's (Imran) invitation. These are very special moments," Sidhu had said on Friday after arriving in Pakistan.
"Athletes and artists erase distances (between countries). I have come here bearing the message of love, and prayers for Pakistanis," he had said.
Sidhu praised Imran Khan while speaking to local media and said, "a new morning is here in Pakistan with a new government which can change the destiny of the country."
He hoped Khan's victory would be good for the peace process between the two neighbours.
Watch: Sidhu hopes for better Indo-Pak ties with Imran Khan's swearing-in as PM