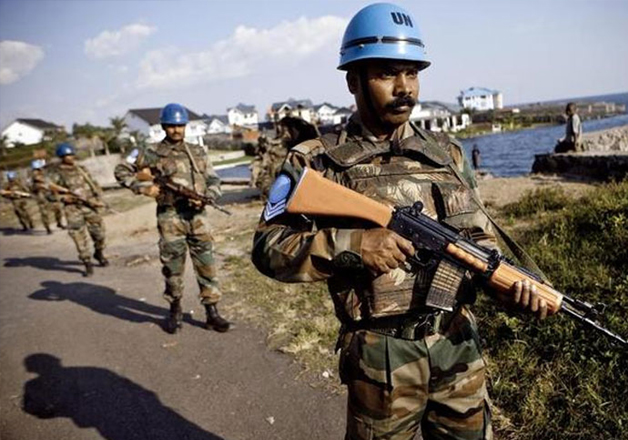 At least 32 Indian peacekeepers were injured and a child was killed when an explosion hit the peacekeepers in the eastern Democratic Republic of Congo city of Goma today morning.
The UN mission in Congo said that the blast took place when the peacekeepers were out running in the western Goma neighbourhood of Keyshero.
The cause was not immediately clear, the mission added.
Ismael Salumu, an imam at a nearby mosque, however, said that at least three peacekeepers were killed in the blast. 
About 18,000 uniformed UN personnel operate in Congo, where millions died in regional conflicts between 1996-2003 and dozens of armed groups continue to operate.
India is a prime contributor to UN peacekeeping operations. The Indian peacekeeping mission in the Democratic Republic of Congo is now into its 17th year. 
More details awaited.