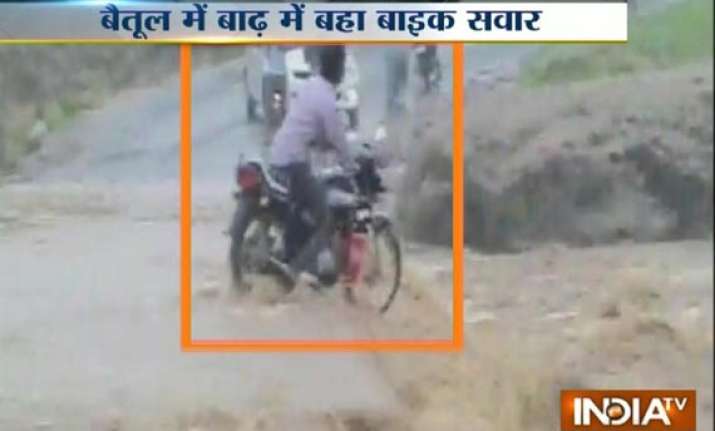 Betul (MP): A 22-year-old youth was swept away along with his motorcycle while crossing a bridge over Machana river near Betul.
Gyandev, resident of Bhainsdehi town, was going to the market to purchase ghee required at the funeral of one of his relative.
Due to heavy rains in the region since last 48 hours, the river was in spate and was overflowing the bridge blocking the national highway 59 A.
The youth while in a hurry to reach the cremation ground ventured into the overflowing river and was swept away by the heavy flow of water along with his motorcycle.
Search was launched to trace him.