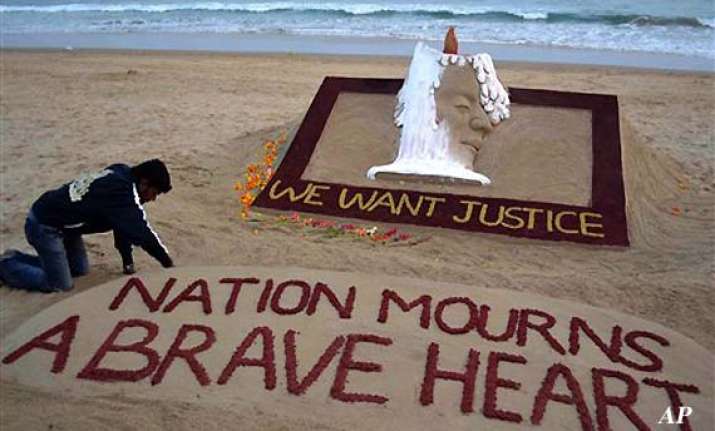 Leaderless and unorganised groups of young men and women have been demonstrating demanding women's security and just punishment to perpetrators of the Delhi gang-rape.
They have defied ban orders and braved repressive police action. The death of the rape victim Saturday appears to have strengthened their resolve. But punishment in criminal cases, just or otherwise, comes only at the end of trial and hearing at three levels, which, with the best will to fast-track the process, will take time.
Ensuring security of women calls for toning up of the police machinery and reforming society -- tasks that will take even more time. The protesters cannot be hanging out at Jantar Mantar and in parks in other cities while these processes go on.