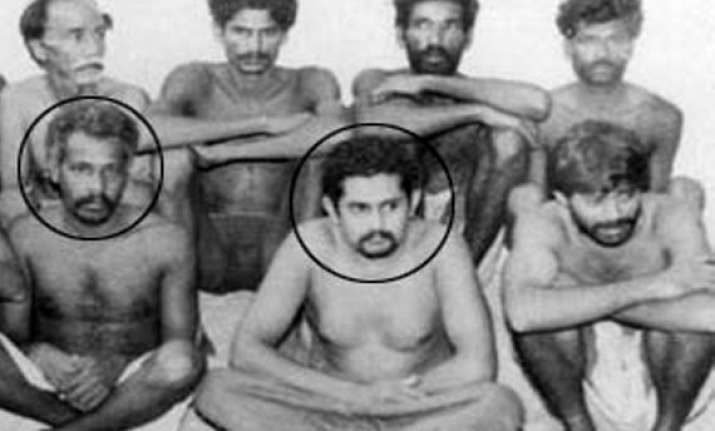 New Delhi, Feb 18 :  The Supreme Court today stayed till further orders the execution of death sentence of four aides of sandalwood smuggler Veerappan, who were awarded capital punishment in 2004 for a landmine blast in Karnataka that left 22 police personnel dead.
The bench posted the matter for Wednesday.
"In the meantime, the execution of death sentence of four convicts shall remain stayed," a bench comprising Chief Justice Altamas Kabir and justices A R Dave and Vikramajit Sen said.
"Let the writ petition be heard day after tomorrow," it said.
The petition on behalf of the four convicts was filed by advocate Shamik Narain, who was given the liberty to amend and rectify it after objections were raised on its maintainability by Attorney General G E Vahanvati who was asked to assist the court.
Four associates of slain sandalwood smuggler Veerappan - Simon, Gnanaprakash, Madaih and Bilavendra - are presently metres away from the hangman's noose inside Hindalga Central Jail of Belgaum, Karnataka, with the President having rejected their mercy petitions against death sentence.
On Saturday, the Chief Justice of India Altamas Kabir, after ascertaining that there was no proof that the executions were scheduled for Sunday as was feared, directed that a writ petition to stay their execution be listed for hearing in due course in the Supreme Court.
Senior counsel Colin Gonzalves, appearing for advocate Shamik Narain, moved the urgent petition at the residence of Chief Justice of India.