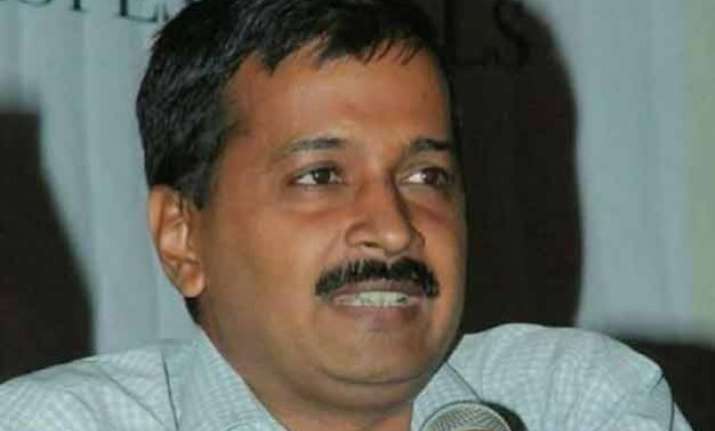 New Delhi: After a week in office, Delhi Chief Minister Arvind Kejriwal on Friday said his government was going to cut power tariff and launch a free water scheme "very soon" in line with election promises made by Aam Aadmi Party.
"Our team has rolled out a blue-print for electricity and water. I hope to give the good news to you all very soon to reduce the rates of power and water. We are working on the lines of our governance model that we followed during our 49- day stint," Kejriwal said.
Yesterday, the AAP government held review meeting with Delhi Jal Board officials. The DJB officials have been reportedly asked to ensure a monthly supply of up to 20 kilo litre of free water to each household within a month's time.
A DJB source said "We were told that since this is an important agenda of the party, the modalities for implementing it has to be worked out."
According to the AAP, households consuming up to 20 kilo litres of water per month will not be charged, but those exceeding this limit will have to pay for the entire quantity of water consumed.
Moreover, the measure will only be applicable to households having a piped water connection or a metered connection.
With summer approaching, the government also wants to put in place proper plan to fulfill the water requirement in the capital.
 "The DJB has been asked to come up with a summer action plan and think out-of-the-box in order to meet the requirement. The DJB has to get back to the government with solutions," a DJB source said.
"During the meeting, discussions about the status of metered and non-metered connections also took place. The status of sewage treatment plants, waste treatment plants, etc., were also talked about," the source added.