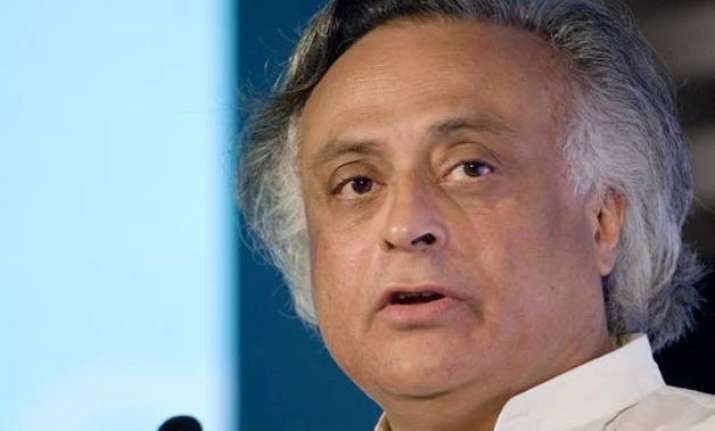 New Delhi:  Congress and BJP traded charges over the Vyapam scam today with the opposition party accusing Union Minister Dharmendra Pradhan and other BJP and RSS functionaries of "receiving" payments from an accused in the massive admission and recruitment scandal.  
BJP hit back saying Congress was showing desperation by rehashing old charges which had nothing to do with Vyapam.  Pradhan also dismissed the allegation.
Congress leaders Jairam Ramesh and Randeep Surjewala shared with reporters documents purportedly showing a prime accused in the scam Sudhir Sharma extending favours to BJP and RSS leaders.
The information was allegedly in a pen drive seized from Sharma, a mining baron and former BJP member, by the IT department.
They alleged that besides Pradhan, the accused was making payments to Prabhat Jha, BJP National vice president, his two sons, Suresh Soni, RSS Joint General Secretary and BJP MP Anil Dave.
"Complicity of the entire BJP leadership with deep-rooted links to RSS in Vyapam scam is thus writ large. The only alternative is a Supreme Court-monitored CBI investigation after removing Shivraj Singh Chouhan (Madhya Pradesh Chief Minister," they said.
BJP secretary Siddharth Nath Singh said the Madhya Pradesh High Court-appointed SIT had probed these charges and given "clean chits". "Now the CBI is looking into it. Let them investigate," he said.
BJP spokesperson G V L Narasimha Rao told PTI, "It is a stale story. Congress is living in the past. It is rehashing old charges which have nothing to do with Vyapam. It is only exhibiting its desperation."
Pradhan, whose travel tickets were allegedly booked by the Vyapam accused, said he knew accused Sudhir Sharma as he was an ABVP activist but insisted it was the BJP office which his booked tickets whenever he travelled for the party's work.  
"Not at all. No question," he said when asked if his tickets had been booked by Sharma.
Congress insisted that a fair probe was not possible without removal of Madhya Pradesh Chief Minister Shivraj Singh Chouhan and alleged he had protected the guilty.  
"Facts and documents in public domain now prove that Chouhan has misled on facts, protected the guilty, refused to take action against the accused and permitted Vyapam scam to happen year after year between 2009 to 2013 despite the lid having been blown in 2009 itself," Surjewala said.  
They alleged that besides Pradhan, the accused were making payments to BJP vice president Prabhat Jha and senior RSS functionary Suresh Soni among others.
BJP national secretary Shrikant Sharma hit back at the Congress for demanding Chouhan's resignation and said there was "not even an iota of truth" in the allegations.  
"Congress has become 'istifa' Congress. It has been reduced to levelling baseless allegations and demanding resignations. There is not even an iota of truth in the charges. We condemn the allegations," he said.