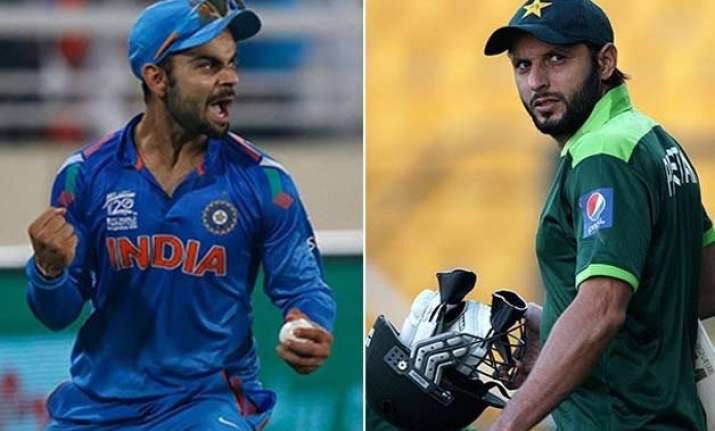 On a petition seeking total ban on the porn sites in India, the government on Monday told the Supreme Court that it is committed to ban child pornography but expressed its inability in imposing ban across all pornographic websites.
 "The state cannot be present in every household to check what people were watching in private and interfere with their entertainment." Attorney General Mukul Rohatgi told the apex court bench headed by HL Dattu
Srinagar: A hunt has been launched for a businessman who is alleged to have paid money to Mohammed Naved Yakub, a Pakistani militant who was caught alive last week after the Udhampur terror strike in which two BSF personnel were killed.
Facing persistent questioning by a host of interrogators, Naved has now told them he has shared all information available with him and that there was nothing more.
In fresh trouble for former Telecom minister Dayanidhi Maran, the Madras High Court today cancelled his interim anticipatory bail in the alleged illegal telephone exchange case and directed him to surrender before the CBI within three days.
"...interim anticipatory bail is cancelled," Justice S Vaidhyananthan said while granting Maran three days time to surrender before the CBI, which is investigating the case.
The Islamic State terror group, also known as IS or ISIS, plans to take over large parts of the world, including almost the entire Indian subcontinent, by the next five years, according to a chilling map that features in a new book on the dreaded terror group.
According to the map, said to be issued by the Islamic State, it plans to take control of the Middle East, North Africa, most of the Indian subcontinent and parts of Europe, within the next five years, to complete its caliphate.
Amid speculation over the resumption of Indo-Pak cricketing ties, PCB Chairman Shaharyar Khan admitted that the planned series between the two nations in UAE in December is in "real danger" and said that he plans to travel to India next month to discuss the issue.
The former diplomat told a media conference in Lahore that he plans to meet with the BCCI hierarchy and other government officials to discuss the scheduled series.