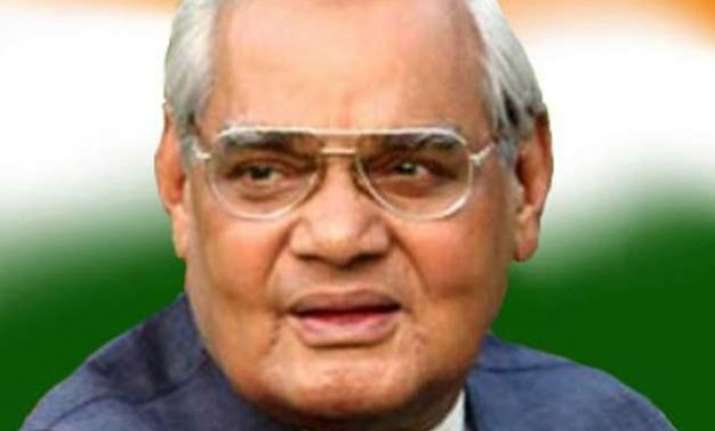 1) Former PM Atal Bihari Vajpayee receives Bharat Ratna from President Pranab Mukherjee
Former Prime Minister Atal Bihari Vajpayee was today conferred the Bharat Ratna, India's highest civilian honour, at his residence in New Delhi by President Pranab Mukherjee.  
2) Another sting of Kejriwal surfaces, Delhi CM heard abusing Yadav and Bhushan
A new audio sting of Kejriwal  has surfaced  in which Delhi Chief Minister Arvind Kejriwal  is heard using abusive language against dissident leaders like Yogendra Yadav and Prashant Bhushan..
3) AAP crisis: Kejriwal camp hits back, accuses Yadav-Bhushan of lobbying in the party
The war of words between the warring factions of AAP is refusing to die down. After Prashant Bhushan and Yogendra Yadav held a press conference and accused Kejriwal and his cohorts of spreading lies in the media, Delhi CM's supporters hit back by calling a counter- press conference and accusing Bhushan-Yadav duo of indulging in lobbying in the party.
4) Sonia rejects dialogue with Modi govt on land bill, calls it 'anti-famer'
Rejecting the dialogue offer on the controversial land bill, Sonia Gandhi today alleged it was a mockery of the consensus building exercise by a "myopic" Modi government which was "bending backwards" to favour industrialists and demanded that UPA's legislation be brought back in totality.
5) Sonia sharing no responsibility: Bhardwaj
Senior Congress leader Hans Raj Bhardwaj today made a direct attack on Sonia Gandhi alleging that she "shared no responsibility" and was in the "grip of sycophants and corrupt people".