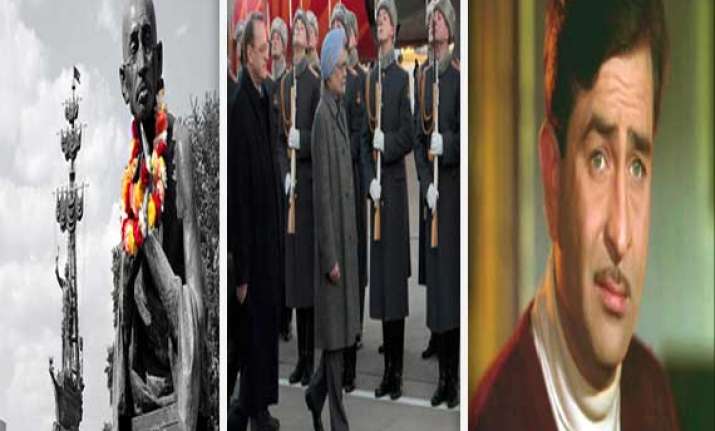 New Delhi: Indians and Russians have been friends for centuries. The relationship between both the countries was deepened soon after India's independence.
Raj Kapoor's film Awara, was, and is, still a rage among Russians. 
We give you below a list of  12 such Indians who are famous in Russia: 1. Mahatma Gandhi
The man, who led the freedom struggle of India, is famous in Russia. When speaking about Gandhi's philosophy of non-violence, Russian people like to draw parallels with their great writer Leo Tolstoy.
There is a statue of Mahatma Gandhi in Moscow.
The sculpture itself, the work of Gautam Pal, was presented to the city as a gift from the government and people of India.