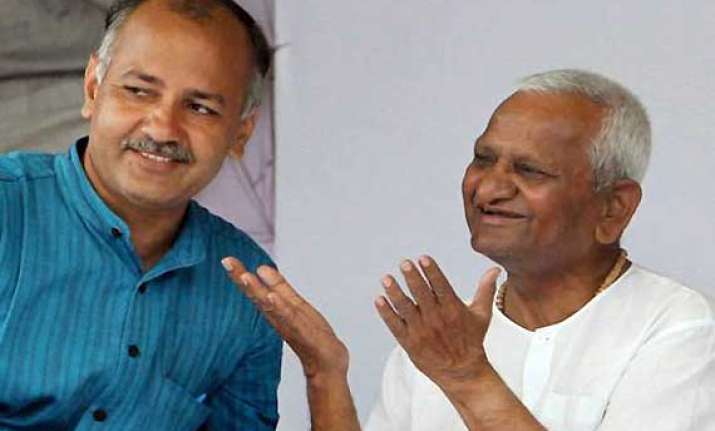 New Delhi, Jun 9: With the government ruling out their demands, Team Anna today said their indefinite fast from July 25 will go on as planned and alleged that the government was playing with words and has left questions unanswered on the issue of corruption.
Team Anna member Manish Sisodia said the government was trying to fool the people by passing off corruption using "hollow words" like "progressive laws" will be enacted.
"Our protest from July 25 will go on as planned. The government is trying to show off and fool people by using hollow words like progressive laws will enacted," he told PTI.
Sisodia said the activists have raised pertinent questions regarding coal block allocation and other corruption charges against Prime Minister Manmohan Singh and his 14 cabinet colleagues.
"The letter the PMO has written to Anna Hazare does not give any proof that the allegations we have raised are false," he said.
The remarks came in the wake of the letter by Prime Minister's Office to Hazare, rejecting his team's demand for setting up a Special Investigation Team to probe Singh and other ministers and setting up special fast-track courts for trying MPs accused of corruption.