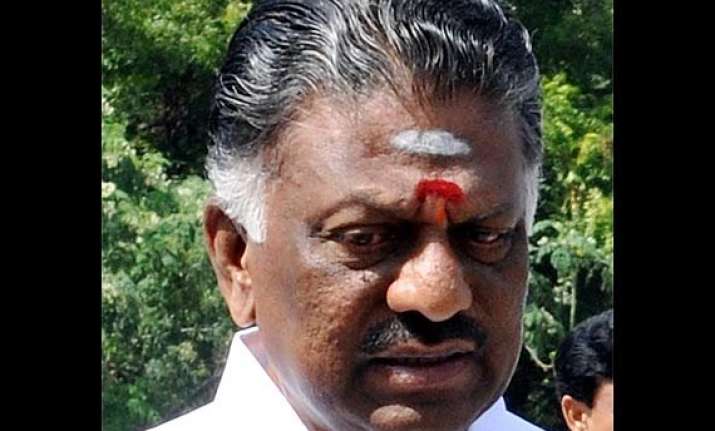 Chennai/New Delhi: Tamil Nadu government today pitched for a stronger role for states in the new mechanism that will replace the Planning Commission. 
Prime Minister Narendra Modi in his Independence Day speech had announced that the Commission, set up in 1950, would be abolished and replaced with a more relevant institution.
In his address at a meeting in New Delhi convened by the Prime Minister to discuss about new institution that will replace the Planning Commission, Chief Minister O Panneerselvam recalled that Modi had highlighted the need to bring states to the Centre of the development process as the primary motivation to replace the Planning Commission. 
Besides the Prime Minister and Chief Ministers, the meeting was attended by Finance Minister Arun Jaitley and Home Minister Rajnath Singh.
"This is a welcome emphasis. In our constitution, for reasons of administrative efficiency and convenience, more of the taxation powers are vested with the Central Government.  "But the responsibilities for actual delivery of many resource intensive public services - maintenance of public order, public health, agriculture, education and social security—are vested with the States which are much closer to the people," he said.
Panneerselvam also criticised the decades-old institution besides Central ministries for being "arrogant and condescending" in their approach to proposals and suggestions from state governments.
The states were particularly 'at the mercy' of the Central departments, and were not treated as equal partners in governance and development process, "but as mere local supplicants," he charged.
"It often seems to be forgotten that it is the same people who vote the central government to power and also the state governments. It is the same people whom both levels of government need to serve," he said while pitching for state Chief Ministers being given representation in the new body to make planning a federally empowered function.  
"We have also seen a steady shift in real political and economic power away from the Centre. State level parties and leaders are now far more significant players.  "These should not be seen as centrifugal or fissiparous trends that have to be curbed, but as a manifestation of India's maturing as a nation with diversity and as a democracy," he said.