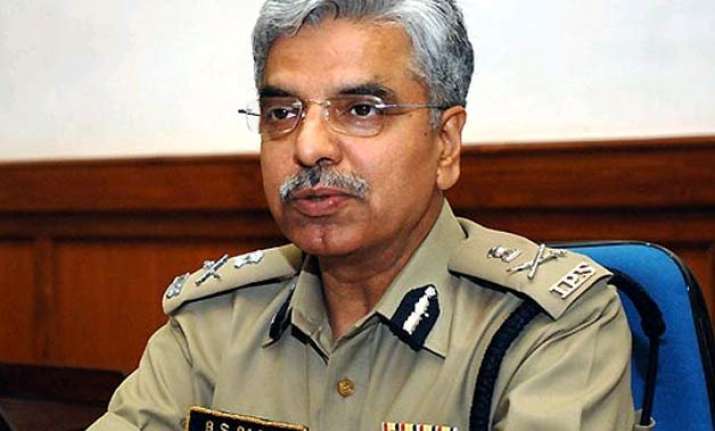 New Delhi: Delhi Police Commissioner B S Bassi today said that a number of people have been questioned in connection with the Sunanda Pushkar case and more would be quizzed in the next couple of days as they seek to complete the probe as soon as possible.
"The SIT investigation in the case is on in full swing and I would like to tell you that all those people who are relevant to us in this case, many of them have been questioned. The remaining will be called in the next couple of days," he told reporters here.
Asked whether Pushkar's husband, Congress MP Shashi Tharoor, too, will be questioned in the next two to three days, Bassi said that he would not like to name anybody in particular. "All those relevant in the case will be called in the next couple of days," he said.
The Police Chief, however, did not give a number as to how many people have been questioned so far and also refused to reveal any other detail regarding the probe.  "I cannot give you the precise information at this moment because there are certain methodologies which take time. It is possible that we call a person more than once because, at times, we confront people with evidence (which is) available to us so that if there is some clarification, it may be sought," he said.
51-year-old Sunanda was found dead in her suite at a five-star hotel in south Delhi on the night of January 17, 2014, a day after she was involved in a spat with Pakistani journalist Mehr Tarar on micro-blogging website twitter.com over the latter's alleged affair with Tharoor.
Her viscera samples have to be sent to a foreign lab in the US or the UK to determine the nature and quantity of the poison which caused her death, according to the police.  "We are working to send the exhibits abroad as soon as possible... In the next two days, a definitive decision over where the viscera will be sent will be taken," he said.