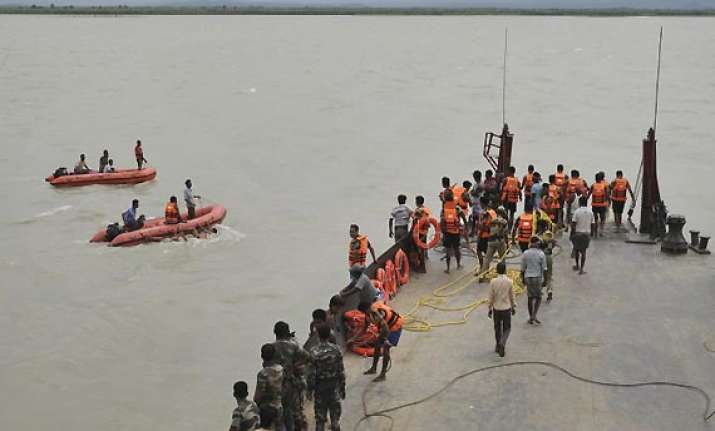 Bhopal: At least six people, including four children drowned as a boat capsized in Sindh river in Kheroghat of Datia district on Sunday.
So far, six bodies have been recovered and search is on to find others.  
A wedding party was crossing the river and 25 people were present on the boat when the tragedy struck.
District administration sources said, bodies of four children were fished out while five others swam to safety. Remaining people were reported missing.
Police and administration officials rushed to the village, located in interiors of the district.
Two days ago, five people were charred to death after a bus carrying a marriage party came in touch with a high-tension electricity cable in a village in Bhind district.