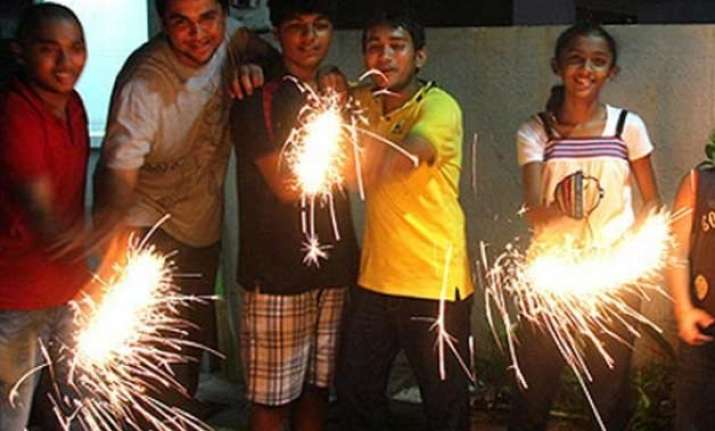 New Delhi: The Supreme Court on Friday said that it would consider limiting cracker bursting time in Delhi this Diwali between 5 pm to 10 pm.
The apex court said this while admitting a plea filed by three toddlers which asked the court to pass an order to put a complete ban on bursting of crackers.
A bench of Chief Justice HL Dattu and Amitava Roy asked Solicitor General Ranjit Kumar and Additional Solicitor General Maninder Singh to consult the concerned departments and come out with their response within a week's time to six suggestions given by the petitioner's counsel AM Singhvi.
The court posted the matter for further hearing on October 27.
Among many suggestions, the bench agreed upon two suggestions from Singhvi on spreading awareness about ill-effects of fire- crackers.
It asked the Centre as well as the state governments to give wide publicity about the ill-effects of crackers in both print and electronic media.
Kaliswari Fireworks Pvt Ltd, one of the largest fireworks manufacturers from Sivakasi, moved the SC for being a party in the toddlers' petition, saying any order on the issue would crucially have an effect on its business.