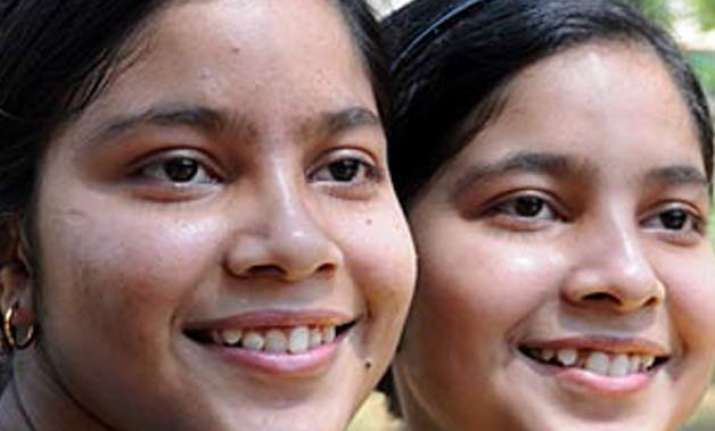 Ranchi: These twin sisters from Ranchi are identical in many ways. Apart from sharing identical physical attributes, during their Xth class ICSE Board exam they also ended up sharing the same scores in five out of six subjects.
The duo – Anorupa (older) and Aporupa (younger) scored 98% and 97.8 % respectively in the exams. The Loreto Convent pass-outs were neck to neck in every subject. They scored 100 in computer studies, 99 in Science, 98 in Mathematics, 97 in history and geography and 95 in English. The only subject where they scored different marks was Hindi in which Anorupa scored 98 and Aporupa got 97 and hence a minor difference in the percentage.
The identical ones are daughters of Shailesh Chatopadhyay, a professor of zoology at Birsa Agriculture University. He says, "The duo never took tuitions for their exams and studied only with the assistance from each other."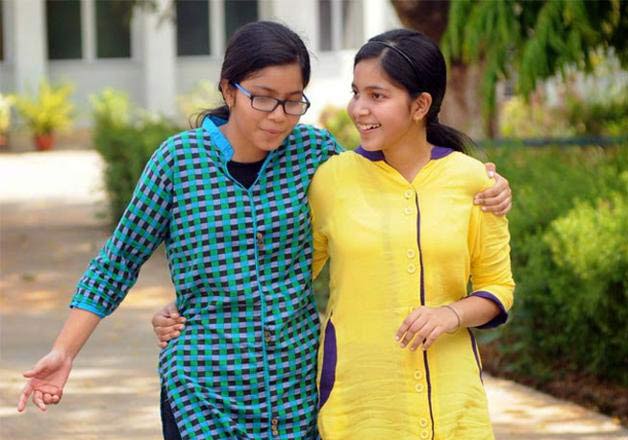 Their mother "Moushumi Chattopadhyay added, "They have always played and studied together. I hope they also crack the same medical college and pursue MBBS together".
ALSO READ: Doon girl tops ICSE board exams with 99 per cent marks
Doctors from Ranchi Institute of Neuro-psychiatry and Allied Sciences call it to be a case where identical twins are found to have parallel intellect, likes and dislikes, especially if they grow up together.
While their father says that he is happy with the bonding that the duo shares with each other but he wants both of them to be self-reliant. He says that since it won't be possible for them to be together all the time in future, so they shouldn't be dependent on each other.
The two sisters have taken admission in Jawahar Vidya Mandir Shayamli, and are likely to study in the same class with the same subjects and as told by their father both of them want to become doctors.